Stem
We are proud to let you know that after 18 months of careful consideration and planning, the AIS Board of Trustees has approved the master building design for our new STEMzone. The design delivers a solution for not only housing modern STEM facilities but also converting underutilised and dilapidated areas into additional classes and communal spaces. The first phase will see the completion of the STEMzone in the next school year.
STEMzone is a crucial part of achieving our STEM ambition. The approved design envisages a significant upgrade of our current facilities and the creation of new spaces that will allow interdisciplinary and hands-on learning. It will benefit all of our students and will stimulate creativity, innovation, analytical thinking and collaboration. This is an ambitious project that will, together with STEM curriculum development work currently being undertaken, put AIS on the map as a leading holistic educator in the region. We believe that this investment in the future of our students is the right path to take and are very grateful for the operational and financial support we have received from our community.

STEM AT AIS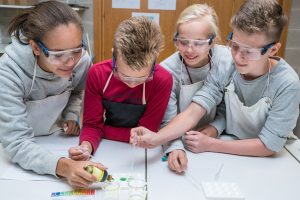 We believe that STEM demands special attention; STEM skills have rapidly become a requirement in every walk of life, in every job and economic activity. We have an obligation to secure our students' futures and to encourage and support those considering a STEM career, as well as students who have other interests, but require literacy in STEM to pursue their passions.

STEM VISION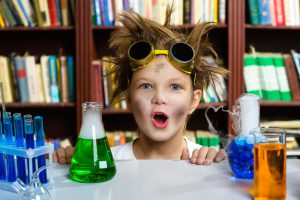 Solving complex real-life problems, identifying social and scientific challenges and being able to communicate about them requires a deep understanding of STEM.

STEMzone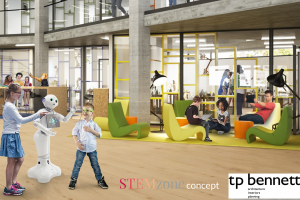 As part of the STEM vision, AIS will upgrade and redesign its current STEM facilities in the 400 building to increase functionality and create additional hands-on collaborative spaces, including a Fab-Lab, material & digital workshops, robotics and IT spaces. The new area will be a dedicated interdisciplinary and experiential learning STEM space - STEMzone.

FUNDRAISING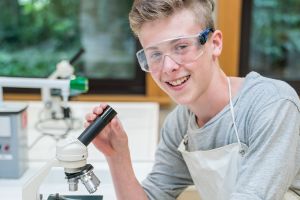 AIS seeks assistance with financing for the STEMzone construction. The fundraising budget target is set at € 1.5 million. As of June 2018, 69% of the target has been secured, an outstanding achievement and a testimony to the level of support for the school and this project.


STEM IN ACTION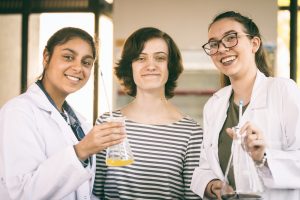 While we continue to search for ways to improve our STEM offerings, we would like to single out some exciting examples that are currently taking place in our classrooms.
Your
contact
Romy De Keulenaer