STEM
in Action
BUILD YOUR OWN ELECTRIC CAR
Many Grade 10 students chose a STEM topic for their Personal Project. The MYP Personal Project is a way for students to explore their interests and expand their knowledge on topics they are passionate about. The Personal Project is an independent project where students decide upon a highly challenging goal and work towards it in Grade 10. Designing a house based on biomimicry, building an electric car and developing a game computer from scratch are just a few examples from this year's Personal Project Fair.
---
PIPPA H WINS THINKING MATTERS CHALLENGE
Every year the Royal Society of Chemistry Belgium invites Secondary School students to take part in their Chemistry Challenge. The challenge has three sections: a multiple choice paper, structured questions on chemistry and a Thinking Matters paper that is not chemistry based. We are proud to announce that Pippa H, a Grade 12 student, was awarded first place for the last section. Pippa received her prize from Dr Ashworth.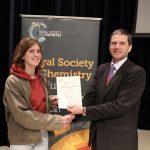 ---
KITCHEN CHEMISTRY
The Science department hosted a series of demonstrations by the renowned Kitchen Chemist, Dr Stephen Ashworth, of the University of East Anglia, UK. Dr Ashworth's Kitchen Chemistry demonstration lectures delighted and informed our students.
---
---
THE FUTURE OF PLASTICS
We ran our first STEM Forum, a day of STEM including Grade 7 Science Fair, Primary School STEM Fair, a panel discussion on "The Future of Plastics" and the STEM Project Community Update.
---
INTERDISCIPLINARY STEM UNITS
As of March 2019, three interdisciplinary STEM units have been identified: Diamonds, Navigation and Petrochemicals. The units will explore relevant topics by combining knowledge and modes of thinking from several disciplines and input from industry experts. Considerable progress has already been made on the first Diamond unit, including establishing educational links with AWDC (Antwerp World Diamond Centre) and coordinating curriculum between the Mathematics, Individuals & Societies and Science departments. The goal is to develop all three units by the end of this school year and pilot them in the next school year.
In addition, we are very proud to let you know that we have partnered with the Thomas More Institute for Applied Science and the US Mission to the EU to deliver Griffins STEM Academics Programme, introducing our Primary School students to the field of programming and engineering. The activities are open to all of our neighbouring schools.
---
TECHNO TRAILER FUN
Grade 5 and 6 students were trying out building bridges, making dice, learning about green screens, electric circuits and coding in the Techno Trailer provided by the Province of Antwerp.
---
CROWDSOURCE MAPPING
Grade 12 Geography students have just completed their Internal Fieldwork investigation for the DP exam. They were able to create industry-standard maps using crowdsource mapping technology by surveying no less than 139 sites in the centre of Antwerp. Equipped with their mobile phones or tablets, they collected a large amount of data which was then mapped in a variety of ways using ArcGIS Online and Story Maps.
---
THE DESIGN CYCLE
Grade 6 students are exploring the key concept of Development by examining how innovative ideas and the collaborative process support design thinking as an introduction to MYP Design.
They are exploring the Design Cycle and developing their understanding of active problem solving by connecting research and their knowledge of Physics to the construction of an 'egg suit' that will safely transport its passenger down two storeys at school.
Yoav, our first MYP student reporter, explains it clearly in his video.
---
BUILD YOUR OWN eSKATEBOARD
Students built their own eSkateboard from scratch during a daytime elective and after school.
---
PASSIONATE ABOUT SCIENCE
Grade 7 students presented their Science projects at the yearly AIS Science Fair. During the fair, students showcased the fantastic learning that has taken place between January and May. The students not only provided the audience of parents, teachers and students from Grade 2 to 10 insight into the scientific method/process they applied, but they also spoke with passion about the topics they selected. The Science Fair is an important milestone in developing scientific rigour in approaching, analysing and communicating about a STEM topic of interest.
---
BUILDING ROBOTS
Grade 5 students built Lego Mindstorms robots and gained an introduction to robot sensors and basic programming concepts.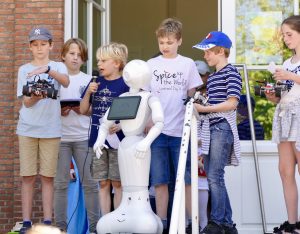 ---
IS ANTWERP A SUSTAINABLE CITY?
Grade 9 students have completed a unit on Sustainable cities and they have used GIS to investigate the distribution of Megacities over the years. For the Unit summative assessment, they used mobile technology combined with GIS to map field data on ArcGIS. This helped them to undertake an MYP investigation on Sustainable Antwerp. Check out the student video.
---
WHO IS SCARED OF DINOSAURS?
Grade 2 students were using non-fiction books to research dinosaur facts. These were integrated into a whole-class imaginative story told digitally through a book and movie. Click here for their fantastic movie.
Your
contact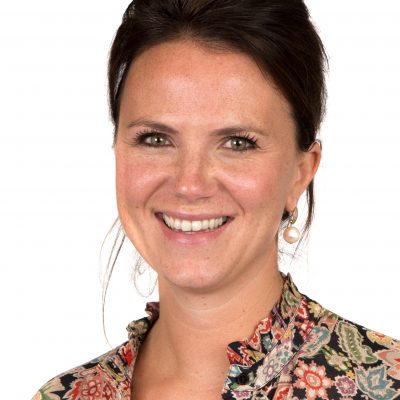 Romy De Keulenaer