Board of
Trustees
AIS is a non-profit organisation in the form of an association under Belgian law. The association is composed of prominent Belgians and a dedicated Board of Trustees.
The Board of Trustees is a self-perpetuating body whose members are approved by the association during the annual October meeting. The group is financially and legally responsible for the school and for determining major policies. Members are constantly striving to improve the quality of education for AIS students. The Head of School serves as an ex-officio member of the Board of Trustees.
Board Members 2022-2023
Johan Tytgat, President
Johan Tytgat holds a Master's Degree in Finance and is a Chartered Accountant. He worked for 23 years as Executive Board Member in Private Equity and multinational companies. Since 2013 he combines the CFO position at Vanad Group with investments and management positions in software companies. Johan is Belgian and has previously lived in Amsterdam and London. He joined the Board of Trustees in 2017.
Edgar Mulder, Vice-President
Edgar Mulder is a member of the Management Board of Amerborgh, a family owned management company with investments and participations in companies in the field of asset management, cross-media publications, IT development, hotels, property development and activities related to the art and culture. Previously he worked at Unique International and as an independent entrepreneur on a variety of projects for various clients. In 2012 Edgar moved from the Netherlands to Belgium with his wife and four children.

Vincent Ng, Treasurer
Vincent is the Regional CFO for Europe, the Mediterranean and the Americas for PSA International, one of the largest global port operators. He is a member of PSA's regional management team based out of Antwerp. The team is responsible for the business and operations of PSA's investments in Belgium, Italy, Portugal, Poland, Turkey, Canada, the United Sates, Argentina, Columbia and Panama. He is a Singaporean and received his Bachelors of Accountancy Degree (Honours) from the Nanyang Technological University. Vincent and his wife Jadene have 3 daughters, 2 of whom are currently attending AIS. He joined the Board of Trustees in 2021.
Els De Cremer, Secretary
Els De Cremer holds a Master in Psychology from the University of Ghent and a Master in Business Administration from the Vlerick School of Management. She is the co-founder and Managing Director of Borderless Executive Search. Els started her career with The Dow Chemical Company holding a variety of positions in Human Resources and Business Management. Els has lived and worked in Belgium, The Netherlands and Switzerland. Both her children have graduated from AIS. She joined the AIS Board in 2021 and now lives in Antwerp with her family.
Niels Schillewaert
Niels Schillewaert, PhD, is co-founder and Managing Partner at InSites Consulting – one of the world's leading strategic consumer insights agencies. Niels combined entrepreneurship and commercial research with academia throughout his career. He has a strong academic background as a Professor of Marketing (2000-2012) and an Adjunct Professor (2019 – Present) at the Vlerick Business School. He obtained a PhD in Applied Economic Sciences from Ghent University and was an award winning ISBM Research Fellow at Penn State University (U.S.A.). His research was awarded several times and published in leading scientific journals.
As the son of devoted school teachers he believes that high quality education is groundbreaking for the future growth of society as well as individuals. Niels is Belgian and moved to the Antwerp area with his spouse and three kids after having lived and worked in the U.S.A.. He joined the Board of Trustees in 2020.
Lama Nasser
Lama Nasser joined the AIS Board of Trustees in 2017. Lama is an AIS Alumna and highly values AIS. She works as a Yoga Pilates Instructor, Core Strength Teacher, Movement Trainer and Health Coach at Radiant Light Yoga. She has a deep insight into human nature on a physical, emotional and spiritual level. Lama is also an artist. She paints and is working towards her first exhibition.

Jordan Mourot
Jordan Mourot joined the AIS Board of Trustees in 2019. Jordan and his family relocated to The Netherlands from the United States in late 2018 and he serves as an Improvement Leader at the Dow site in Terneuzen. He has 15 years of experience working for Dow, with his previous manufacturing roles involving working at Dow sites within Texas in the United States. He holds a Bachelor of Science degree in Chemical Engineering from the University of Arkansas. Jordan and his wife, Valerie, are the proud parents of three boys, with the two oldest boys attending AIS.
Koen Palinckx
Koen Palinckx has been the District Mayor of Ekeren since 2013 and was re-elected in 2018. Before that, he was alderman for culture, heritage and mobility. He is also a member of the Provincial Council for Antwerp. Koen holds a Master in History from Ghent University. In his professional career, Koen held positions in the public sector, working for the Flemish government, the City of Antwerp and Brasschaat. He is also chairperson of the Board for the Federal War Heritage Institute. He joined the AIS Board in 2019.
Ravi Bhansali
Ravi Bhansali is CEO & Managing Director of Rosy Blue NV, one of the largest companies in the international diamond trade, with activities ranging from rough & polished diamond trading, cutting & polishing, and jewellery manufacturing & distribution. He is a 3rd generation Indian in Belgium, born and raised in Antwerp. Both he and his wife are alumni of AIS. Ravi received his Bachelor's degree in International Business and Marketing from Regent's University London. Ravi has lived in Antwerp, London, Mumbai, Sri Lanka & Thailand, and finally returned to Antwerp where he lives with his wife and 2 kids. Ravi is also passionate about contemporary art, and spends much of his time pursuing this interest.
Barbara Oberreuther
Barbara Oberreuther joined the AIS Board of Trustees in 2022. She holds a degree in Architecture and is an accredited coach with the International Coach Federation. Barbara worked and lived in Germany, Belgium and Hong Kong. In 2021 she returned to Belgium as a trailing spouse. Both kids are currently attending AIS.
Your
contact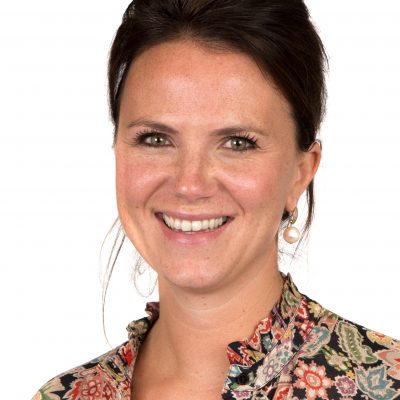 Romy De Keulenaer