Amal and Lama | 5 questions
Cousins Amal Nasser-Al Ahmadi and Lama Nasser-Bazzy are both AIS alumni and members of the Alumni Committee. With the Alumni Prom coming up, we thought it would be good to ask them our traditional FIVE QUESTIONS.
Where are you from and when did you graduate from AIS?
Amal: I'm from Lebanon and graduated in 1984.
Lama: I am also from Lebanon and I graduated in 1997.
What was your best experience at AIS?
Amal: I had many happy memories at AIS, but if I had to choose, I would say my best experience would be being part of the volleyball team.
Lama: There were too many great experiences so it's not easy to name just one. However, what always stood out for me were the field trips. Those had some of the best memories. We had so much fun on those trips, but you learn a lot too. The things I learned and the skills I acquired from being out of the classroom, I still remember very well to this day – like becoming really good at reading maps, because when you're lost in the woods of Lake Geneva on your Grade 10 Geography trip, and you're ridiculously desperate to get to a bathroom, navigating yourself well is the only choice you have! (We didn't have google maps then).
There were some great memories and learning experiences in our Grade 11 Biology trip to the Ardennes as well. Being a bit of an English Literature nerd though, our senior trip to Stratford upon Avon topped it for me. After watching some really great plays there, we were able to meet, have some Q&A's and hang out with the actors afterwards. That made quite an impression on many of us.
How did the AIS education help you in your career/further life?
Amal: Being part of AIS's International environment helped broaden my mind to other views and cultures. It also equipped and prepared me to overcome prejudices and challenges in my life.
Lama: My AIS education definitely helped to pave my way. In my first year of University where I was studying Art and Design, I was actually quite surprised to see so many students struggle with project research and analytics, where for me I could work through those quite naturally as a result of my IB education. I don't think you truly realise just how this type of education grows and broadens your mind and prepares you for life after school until you are actually there.
In my career, I continuously crosslink creativity, science and literature by creating an interdisciplinary exercise concept which combines functional anatomy, spirituality and literary inspiration. I believe that my holistic education at AIS was the necessary seed for this.
Have you kept in touch with the school and your friends?
Amal: I came back to AIS 22 years ago, but this time as a parent. During those years, I have been active in several committees. The last 18 months I have been involved in the Alumni committee where we have been working on updating the database as well as planning a 50th Anniversary Prom reunion.
Lama: I have always kept in touch with some of my AIS friends. We always say to each other that no matter how many friends you make after school, the friendships we shared at AIS always stay special.
My two daughters also joined AIS in 2015. I am also a member of the Alumni Committee, which is a group of student, teacher and parent alumni. We are currently working on the biggest alumni reunion in AIS history, which we're calling the Alumni Prom. Around 300 students have registered to attend so far and I'm really looking forward to spending an entire evening with so many friendly faces. Since the start of this school year, I've also been on the Board of Trustees. So, I'm practically swimming in AIS at the moment!
What advice would you give to our current AIS students?
Amal: I have one piece of advice to give to students, especially Grade 12. Balance is the key to success. Work hard, but give yourself the time to enjoy friends and sports.
Lama: I would tell them (especially the IBDP kids) that, believe it or not, even their toughest IB days will eventually become the centre of their nostalgia at a certain point! So enjoy the AIS school ride, and make the most out of every flip and (boring) turn. It may be one of the best rides you'll get on. It's no wonder that I've come back for more!
Your
contact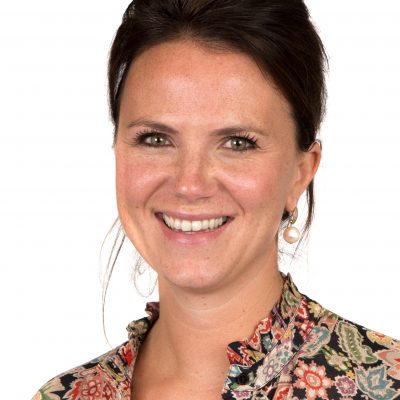 Romy De Keulenaer