VIDEO | Step Inside the STEMzone
The rumble of construction near the Bistro is producing results and we want to show you all of the progress inside of the STEMzone.
The new, state of the art STEMzone project in the 400 building is expected to be completed and open to students in the Spring of 2021. It's an exciting milestone for AIS!
PROJECT UPDATE
The construction project to upgrade and redesign the STEM (Science, Technology, Engineering & Mathematics) facilities began in the Winter of 2020. The school strongly believes that STEM is a "language" that every child should be proficient in, regardless of whether they pursue an engineering or humanities-based career.
The new state of the art space will increase the excitement and interest in STEM subjects and will provide hands-on STEM opportunities, provide early exposure of the youngest students to STEM and encourage STEM participation by girls. It will also emphasise the development of creativity, innovation, analytical thinking and collaboration through STEM studies.
BUILDING THE FUTURE
The new STEMzone will increase functionality and create additional hands-on collaborative spaces. This will include: a Fab Lab, material and digital workshops, robotics and IT spaces. The new area will be a dedicated interdisciplinary and experiential learning STEM space.
The design delivers a solution for not only housing modern STEM facilities but also converting underutilised and older areas into additional classes and communal spaces.
Right now, it's still very much a construction zone. Bjorn Peersman, the Facilities Manager at AIS, took us on a tour inside and showed us the work in progress. Many walls have been demolished and sunlight shines in through the many holes cut out for new windows and skylights.
"That's what we want to realize with the new STEM centre. Not a dark gym; we want to open it up and get light in there," Peersman explained.
There are many more windows being added. The plan for this space is to get sunlight into the classrooms as much as possible.
The main staircase in the STEMzone will be the highlight of the entire space. Not only will it be a staircase to the upper level, the other half of it will be seating for an open multimedia theatre and a place where students can come together.
"It's a gathering, meeting point with lots of light in a state of the art setting," Peersman proudly adds.
It's a lot of work, and over the past several months, many trenches were dug, and concrete poured into them. Old walls were removed and new walls were put up.
Peersman said, "We're in the stage where everything is demolished. Internal walls are being built. Steelwork is now being done."
The elevated walkway and an extension of the Bistro were recently added. Electricity, plumbing, and cabling still needs to be added throughout. When construction is complete, new furniture will be brought in to give it the finishing touch it deserves before opening to students.
Peersman says the project was sidelined for about six to eight weeks because of the COVID-19 lockdown in Belgium. However, the project is still expected to be completed before the end of this school year.
STEM AT AIS
Children and young people are natural researchers: they are experts in exploring their world. The AIS STEM initiative builds on natural curiosity to engage students in hands-on, interdisciplinary learning experiences. Creativity, innovation and critical thinking will transform our community of learners into proficient STEM literates.
FROM STEM VISION TO ACTION
STEM Vision rests on three pillars: our Holistic Pedagogy based on the IB curriculum, Interdisciplinary Learning Opportunities and Academic & Industry liaisons. It is underpinned by a dedicated Interdisciplinary & Experiential learning STEM space, the new STEMzone.
AIS has already embarked on several projects to make its STEM Vision a reality. The school's inquiry and concept-based curriculum, which positions AIS as an International Baccalaureate World School, has been supplemented by current initiatives such as robotics courses, mathematics enrichment courses, science fairs and visits from prominent scientists. In addition, we seek to further develop our connections with surrounding industries and academic institutions by forming relevant and sustainable links.
STEMzone will go beyond serving its own community. It will open up AIS further to all students in our region, adding to our successful 'AIS Seeks Talent' scholarship initiative, which is based on our vision for a diverse, intercultural community. AIS is thus firmly aligned with the 'STEM framework' for Flemish schools.
Within the framework of our STEM Vision we are committed to:
Upgrading our STEM facilities to an Interdisciplinary & Experiential Learning STEM space – STEMzone
Increasing interest and excitement for STEM subjects
Actively encouraging STEM participation by girls
Providing early exposure to STEM for our youngest students
Providing students with hands-on STEM opportunities
Fostering students' awareness of environmental challenges
Emphasising the development of creativity, innovation, analytical thinking and collaboration through STEM studies
Your
contact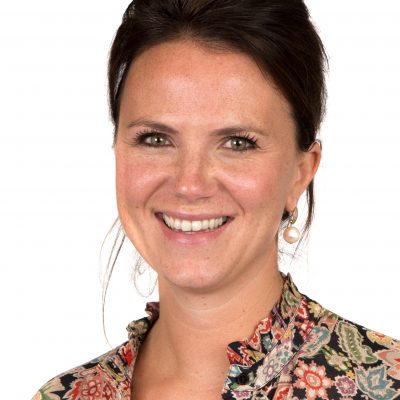 Romy De Keulenaer