Leadership Spotlight | Primary School Principal
Primary School Principal Wayne Quenneville, better known as Mr Q to students, has been involved in education and sports coaching from a very young age. It's not hard to believe how much he enjoys being a Principal at Antwerp International School. "The Early Years and Primary Years teachers are an amazing group of colleagues. I love coming to work with them every day. They inspire me to be a better leader," Wayne said.
With nine years of experience volunteering in classrooms and leading programmes in the resorts of his hometown, Bracebridge, Canada, Wayne graduated from the University of British Columbia in 2003 with his Bachelor of Education degree and a licence to teach K-12. 
"My first job was in Mexico. From there I moved to Toronto, Canada; then Seoul, South Korea; Singapore then Germany. After ten years of working in Frankfurt we realised it was time to move on to a new school and Antwerp International School opened its doors to me and my family," Wayne shared.
His passion for exploring the world and learning about diversity through experience sent him to Antwerp, Belgium. He was also the International Baccalaureate (IB) Primary Years Programme (PYP) Coordinator at AIS, but now focuses solely on his role as Primary School Principal. 
Wayne explained more about the PYP: "The International Baccalaureate Primary Years Programme is a dynamic programme that focuses on not just learning, but learning how to learn so that students are able to fulfil their dreams, fulfil their wishes and grow as young leaders."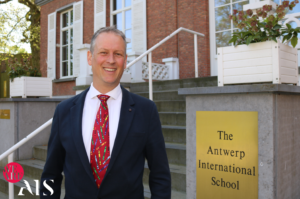 He continued, "One of the things I love about the PYP are the Approaches to Learning skills (ATL). These are fundamental and at the core of our learning at AIS. The research skills, the thinking skills, the communication skills, the self-management skills, the social skills; these empower the students to be lifelong learners. They empower them to follow their own dreams and their own passions. That's one of the great things because it leads right into the Middle Years Programme and then supports them in the final two years of the Diploma Programme."
An avid advocate for lifelong learning, in 2012 Wayne began working for the IB PYP, leading teacher workshops. Travelling to a variety of countries across Europe and the Middle East, he has led workshops in subjects ranging from 'International Mindedness', 'The Role of Personal, Social and Physical Education in the PYP' and 'Making the PYP Happen in the Early Years: Implementing Agency'. In addition to leading workshops, Wayne has supported school communities through the process of IB verification and evaluation visits. 
"One of the things I love about the IB is that they have the Educator Network. This is a group of leaders within the Primary Years, Middle Years and Diploma Programmes. We are workshop leaders. I visit schools to support them on their journey to becoming IB schools. We use the standards and practices that are very important; these are the guiding documents. The success criteria for all IB schools. They highlight the core values of international mindedness, life-long learning and service within the community. I take on the role of visiting schools and workshop-leading. I do this through my background as a Physical Education teacher. I also do this through my background as a PYP Coordinator, so I offer leadership courses with the IB for other fellow leaders."
Wayne believes the PYP is the best foundational education programme in the world as it places each child at the centre of their learning. He knows the IB pillars of International Mindedness, Approaches to Learning skills and Concept-based Inquiry ensure young learners are prepared to successfully tackle all of the complex challenges that lie ahead. Wayne is most excited to work and learn in a community where all members have a voice, a choice and a strong sense of ownership over their learning journey. 
 "I wake up every morning excited to come to AIS because of the amazing colleagues, the amazing students and the amazing families that make up our community. We are a dynamic group of individuals and they are so much fun to work with." 
A self-described global-citizen, Wayne is a proud father of three AIS students, Isabella, Elizabeth and Brandon and a devoted husband to "one of the best teachers in the world", Mrs. Q.
Your
contact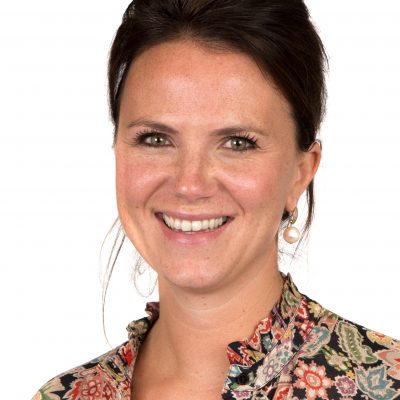 Romy De Keulenaer