VIDEO | Conversation with New Primary School Principal
Wayne Quenneville is the new Primary School Principal at AIS and his name is familiar to many of our parents. Mr Q, as students call him, has served as PYP and eLearning Coordinator at AIS since 2019.  He has also served as an IB PYP Workshop Leader and School Visit Team Leader since 2012. In this role he has travelled to Russia, the Middle East and here in continental Europe to visit schools. Before moving to Antwerp, Mr Q was the Primary Assistant Principal and PYP Coordinator at Strothoff International School near Frankfurt, Germany. He has also taught in Mexico, Canada, Korea and Singapore. We sat down with Mr Q to discuss his new role as principal.
VIDEO TRANSCRIPT
"Watching students grow and fulfil their dreams has been one of the most amazing parts of being a teacher. To me, the Primary Years Programme, known as the PYP around Antwerp International School is really all about taking kids beyond the basics, taking kids to new levels of learning and empowering them to become capable learners themselves. 
Inquiry learning is the basis for everything that humans do and empowers kids to realise that and help them learn, to help them understand what they want to learn and to go out and figure it out and solve it and research it and create the things that help them become the successful members of society that they want to be.
PYP is about action. Not just from a service point of view, but taking action for self, realising your potential. Thinking about the Primary Years Programme and action and service learning, I really think about student leadership. So, one of the things as Director of Curriculum, is really allowing the kids to help co-create the curriculum with their teachers. I've been fortunate to have an amazing team of teachers. 
The thing that gets me up in the morning and helps me realise how much I love coming to work every day is that I don't feel like I'm going to work. I feel like I'm going to play. I feel like I'm going to have an adventure every day with my students, with my teachers, with my colleagues, with the parents in our community. Coming to school every day is about realising the potential of the people around me. The relationships that I get to foster and develop just amaze me. We have such an amazing group of educators, parents and students at this school. I really feel empowered to help them live their best lives and succeed.
The STEMzone project, that's been going on well before my time at AIS, is something that is super exciting. When we think about the STEMzone and STEM learning, really from a Primary perspective, it's about that cross-grade making, that active inquiry. It's about getting kids doing things hands-on, allowing them to have a dream and then make it come true – whether it's baking pancakes, whether it's building the latest LEGO robot or whether it's designing the newest prototype for plastic recycling.
In 2012, I decided to go to work for the IB as a consultant. I'm very fortunate to have travelled as far as Russia, the Middle East and here in wider Europe, continental Europe to visit schools. It's a really empowering and humbling role to be responsible, to be a good coach, a good listener and take on the perspectives of different communities and help them reflect on the standards and practices which guide all IB schools. 
My university career began on Vancouver Island in British Columbia, Canada. After three years there, I realised that I was destined to travel the world and be an educator abroad. I worked in Mexico, Toronto, Korea, Singapore, Germany – where I was the Vice Principal at Strothoff International School and now the beautiful Belgium. About eight years ago we came to visit and we realised, 'Wow, this is a community school, this is a family school, this is where we want to eventually work and live'. I was very fortunate and very humble to be selected to become the Director of Curriculum here and for the last two years that's been my role as PYP Coordinator and Director of Curriculum in the Primary. 
My favourite part of the job without a doubt is making the relationships that last a lifetime. It brings me so much joy to have met so many amazing colleagues over the last 18 years of teaching and I look forward to the next, who knows, 25 to 30 years of teaching where I can continue to make these amazing relationships. They are the people who bring out the best in me, without a doubt."
ABOUT AIS
AIS offers the globally recognised International Baccalaureate Primary Years Programme, Middle Years Programme and Diploma Programme for students from age 3 to 18. AIS is also a proud member of the oldest accrediting association in the United States, the New England Association of Schools and Colleges (NEASC). AIS since 1967. A modern path to success!
Your
contact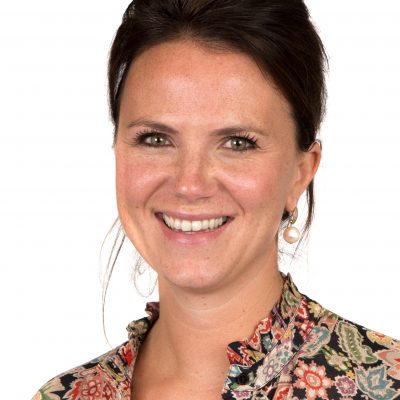 Romy De Keulenaer