VIDEO | Fun Facts About our New Teachers
There are five new teachers at AIS this school year. Learn more about them in the video below and then continue reading to find out even more about them. 
David Boyni Kara, MYP/DP Mathematics & Chair of Department, STEM Coordinator
INTRODUCTION
I've been an IB Mathematics teacher for the past 12 years. I've also taught the British, American and Lebanese curricula. I'm excited to share my knowledge with AIS students. I am Armenian, born and raised in Lebanon. I've taught in Lebanon, Kuwait, India and UAE.
FUN FACT
I like to collect money – bills of different currencies.
FAVOURITE THINGS
I like to spend time with my family and explore new places.
Alison Mullens, Grade 1 Teacher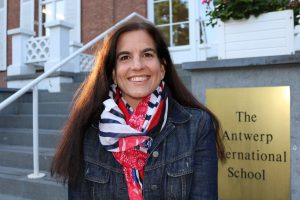 INTRODUCTION
I have been a teacher since 1998! That's a looooong time! I have experience in the British curriculum and the PYP.  I am from the UK but left in 2002 and since then I have had the opportunity to teach in different schools around the world. We have recently been living and working in Saudi Arabia, which was an interesting experience and gave us the opportunity to do a lot of travelling. We have lived in Belgium before for 7 Years. We love Belgium! My family and myself are very excited to return and we are all very happy to be at AIS. 
FUN FACT
I once ran a marathon which involved hours and hours of training to make sure I finished it. It didn't feel fun at the time, but I am glad I did it and was proud to finish it!
FAVOURITE THINGS
I love dogs – all kinds! Love being outside in nature and love skiing! Not so keen on falling over though!
Katharina Thoma Shin, MYP Science Teacher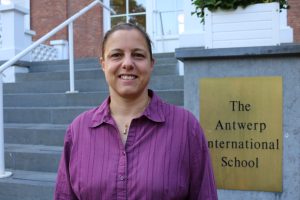 INTRODUCTION
I am a Chemistry teacher by training but have also taught Biology and Physics. During the last school year, I was a substitute teacher at AIS for all grade levels. I am looking forward to teaching and exploring science with the Grade 6 students. I am Swiss and have worked in Switzerland and the United States. I have two children at AIS in Grades 7 and 8.
FUN FACT
During lockdown, I learned to play the piano with the help of an app.
FAVOURITE THINGS
Hiking, volleyball, baking, woodworking. 
Ben Mullens, Grade 3 Teacher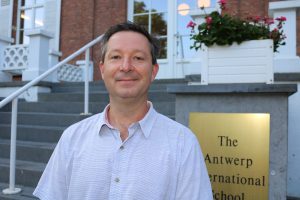 INTRODUCTION
I have been a Primary School teacher for close to twenty years. Working with children has allowed me to stay young at heart. I am excited to return to Belgium and join the AIS Community. I'm British and was born in England. However, I was raised in Nigeria, Hong Kong and Singapore during my early years. I have lived and worked in Tanzania, Indonesia, Saudi Arabia and Belgium.
FUN FACT
I am the proud owner of a charcoal Weber kettle braai!
FAVOURITE THINGS
Travel, most sports and spending time with my family.
Birgit Holstein, PYP German Teacher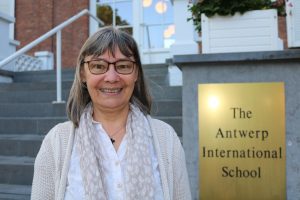 INTRODUCTION
I have taught in Primary education for more than 15 years. I am looking forward to teaching at AIS and meeting and working together with all members of the learning community. I am German, I was born and educated in Germany. I am married and we have two grown-up daughters. We now live in Antwerp (Merksem). 
FUN FACT
I like spending time with my family, travelling & discovering new places, crafts, going for walks in nature, singing and dancing. 
FAVOURITE THINGS
A nice place to relax with a good cup of tea and some biscuits makes me happy.
About AIS
AIS offers the globally recognised International Baccalaureate Primary Years Programme, Middle Years Programme and Diploma Programme for students from age 3 to 18. AIS is also a proud member of the oldest accrediting association in the United States, the New England Association of Schools and Colleges (NEASC). AIS since 1967. A modern path to success!
Your
contact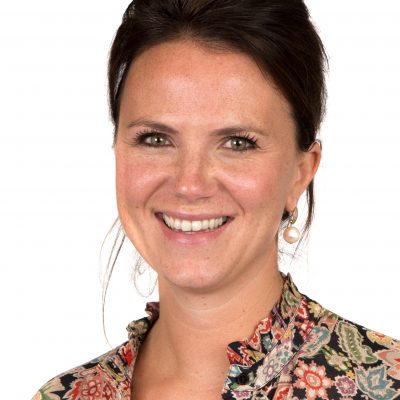 Romy De Keulenaer