Leadership Spotlight | Secondary School Principal David Towe
It is not hard for Secondary School Principal David Towe to answer the question: Why do you like coming to work at Antwerp International School every day? David quickly responds, "What I like most about working at AIS is energy and enthusiasm from both students and teachers. There is real enjoyment to be here learning and that is experienced from both sides." 
It is clear he is proud to work at AIS, with its long tradition of providing a warm and welcoming environment to a community with 50+ nationalities. David studied at the United World College of the Atlantic and completed his International Baccalaureate Diploma there in 1987. He has a degree in English from Cambridge and worked as a teacher in the United Kingdom for several years before heading off to pursue his passion for international education.
David has delivered IB Diploma workshops in Language A: Literature in 14 countries on four continents. Since 2005 he has been a member of the curriculum review group that constructs the DP Group 1 courses: Studies in Language and Literature.
"I would only consider ever working in a three programme IB school: PYP, MYP or DP. I did the Diploma myself as a student many decades ago. I've been a teacher of the IB since 1993. I have worked for many years with the IB as an organisation: writing curriculum for Diploma Programmes in Language and Literature and as an examiner for English Literature."
David lived in Italy and Thailand before coming to Belgium. He explains his role as Secondary School Principal: "My overall responsibility is for all students and teachers in Secondary School. I'm largely in charge of the academic programme, but also with oversight of any student issue connecting to social, emotional or behavioural issues."
David believes that a school should foster the natural curiosity that everyone has and challenge students to think more deeply about essential issues. It is fundamental to him that school also be a place where everyone is treated with respect.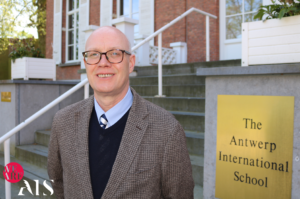 "I think what we really try to do here is give students exposure to all different kinds of activities, both academic and co-curricular. Striving to find out what really motivates students. What makes them curious? What makes them passionate? In the hope they will be able to determine themselves their future path. Studying something at university, following a career trajectory that truly interests them because I think that is what makes people truly happy."
When not in a classroom, you'll often find David working from his office in the state-of-the-art STEMzone, which opened to students in 2021. "What I love about the STEMzone is the choice it gives to teachers and students in terms of breakout spaces, collaborative learning, students just being able to choose to sit in various places and always work independently, collaboratively, getting on with what their teachers require them to do in a way that is positive," he shared.
The STEMzone includes science labs, fabrication labs, makerspaces, mathematics areas, IT spaces and common collaborative learning spaces. 
AIS offers the globally recognised International Baccalaureate Primary Years Programme, Middle Years Programme and Diploma Programme. Students from the ages of 2 ½ to 18 are accepted. AIS is also a proud member of the oldest accrediting association in the United States, the New England Association of Schools and Colleges (NEASC). AIS since 1967. A modern path to success!
Your
contact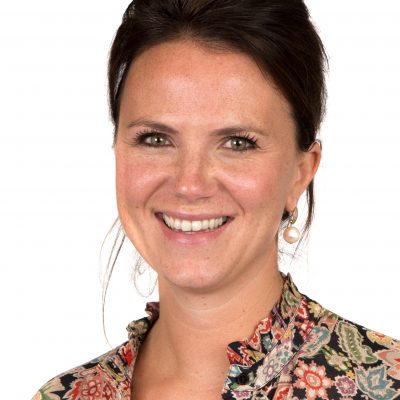 Romy De Keulenaer