Diploma
Programme
The pathway towards university and employment
The Diploma Programme (DP) is a challenging two-year curriculum for students aged 16 to 19. Created to give internationally mobile students the opportunity to study where they wished, it is widely respected and recognised by leading universities across the globe.

By the end of the Diploma Programme, students are well-prepared for their futures. Proficient in at least two-languages, IB graduates are knowledgeable, conscientious and multitalented global citizens.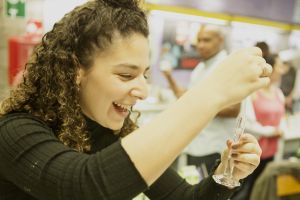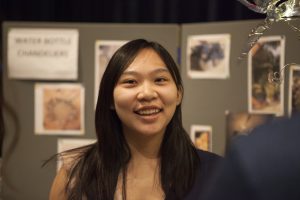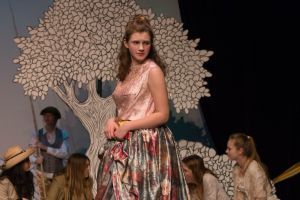 The DP is designed for students aged 16 to 19.
Comprises knowledge and skills from six subject areas.
Curriculum
IB Diploma candidates are required to study six subjects over the course of two years: three subjects are taught at Higher Level (HL), requiring a minimum of 240 teaching hours. The remaining three are taught at Standard Level (SL), requiring a minimum of 150 teaching hours.
In addition to this, each candidate must participate in the Theory of Knowledge (TOK) course, Creativity/Activity/Service (CAS) and the Extended Essay. The combination of these three disciplines qualifies students to receive the IB Diploma.
Please note that courses require a minimum of six students. Tutored languages are at an additional cost.
Theory of Knowledge
Theory of Knowledge (TOK) starts in grade 11, at the beginning of the IB Diploma course. This course raises the question of how knowledge is gained. Students are made aware of their own learning process, and how their values, culture and experiences affect their knowledge and view of the world around them.
The TOK course has a particular assessment: it will be featured on your child's report card alongside other subjects. Evaluation includes participation in class discussion and lessons, your child's preparedness for a class and the assessment of your child's TOK journal, providing insight on their reflections and learnings. Students are also required to complete a TOK essay in Grade 12 and a presentation on a topic of their choice.
Creativity/Activity/Service
Tying in with the holistic philosophy that AIS holds, Creativity/Activity/Service (CAS) motivates students to develop talents beyond academic barriers. Through CAS, students participate in various activities both in and out of school. These activities can be artistic, developing the students' creativity and imagination; a physical activity encouraging teamwork and discipline; or a community service, promoting goodwill. The school CAS Coordinator monitors the students' progress and performance through their reflections.
Extended Essay
The Extended Essay is a thorough preparation for university life: students learn how to research a topic independently and present their findings in a 4,000-word paper. Students develop skills in analysing, synthesising and evaluating knowledge.