VIDEO | MYP Personal Project Highlights
Grade 10 students at Antwerp International School had a lot of amazing ideas for their MYP Personal Projects in 2021. From building an electric go-kart to surviving 24 hours in the wild of the Brazilian desert to programming a computer so it can be controlled by the wave of a hand. The MYP Personal Project is reserved for Grade 10 students, those in the final year of the Middle Years Programme. They've been working to complete these projects since the end of Grade 9. The video below highlights some of this year's projects.
THE MYP PERSONAL PROJECT
The MYP Personal Project is the opportunity for students to learn more about a topic they are passionate about. They use all of the approaches to learning (ATL) skills they have developed in the Middle Years Programme (e.g. self-management, research, communication, critical and creative thinking, collaboration). 
As defined by the International Baccalaureate, the aims of the Personal Project are to encourage and enable students to:
participate in a sustained, self-directed inquiry within a global context

generate creative new insights and develop deeper understandings through in-depth investigation

demonstrate the skills, attitudes and knowledge required to complete a project over an extended period of time

communicate effectively in a variety of situations

demonstrate responsible action through, or as a result of, learning

appreciate the process of learning and take pride in their accomplishments

Kelsey | South African

"My Personal Project was creating a sustainable gown. I found in the fashion industry there's a lot of material used and only ⅓ of it is actually used in the actual dress. I thought that was a very big problem. My gown was meant for a gala or a ball. It was made of all sustainable products. The material was made out of plastic bottles and the flowers that I used for it were reused from hair clips. I had to be self-determined and really bring in my innovative side."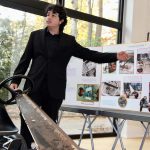 Chris | Singaporean 
"For my Personal Project, I built an electric go-kart. It took me like three or four months to build this. It started with a freehand sketch on my Maths notebook. I chose an electric drivetrain because I thought that it would be more environmentally friendly than using petrol-powered. I am quite proud of myself."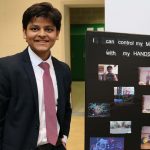 Aditya | Indian 
"I made a mouse that I can control by waving my hand. I had this innovative idea and I used it in my own project. I can move the mouse with one finger. Tesla uses the same software of hand tracking. I went through and learned about Computer Vision, coding and some other coding languages like Python and Ruby. I used precalculus, calculus, some matrix and vector division."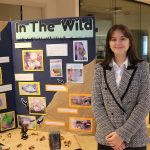 Giovanna | Brazilian 
"I was surviving in the wild. I decided I was going to survive in the wild environment of Brazil, my home country. I researched edible plants I could find there, techniques of building shelter. I learned how to fish, how to light a bonfire, how to make a water filter. My product was a 24-hour experience where I had to put into practice all of these new skills that I learned. I had to be really dedicated."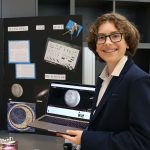 Maurits | Dutch 
"I decided to create a video where I explain how to use a telescope and afterwards I share the pictures I've taken using it. It took me a lot of time and planning. I've been able to take a picture of the moon, Mercury, Uranus, Mars, the ISS and the Andromeda Galaxy. It took me a lot of self-determination to do this project." 
WHAT DO THE STUDENTS DO?
The Personal Project gets students involved in activities to extend their knowledge and understanding and to develop their skills and attitudes. These student-planned learning activities include deciding what they want to learn about, identifying what they already know, and discovering what they will need to know to complete the project. 
The students create proposals and criteria for their project, plan their time and materials, and record the development of the project. They also make decisions, develop understandings and solve problems, communicate with their supervisor and others, and create a product or develop an outcome evaluating the product/outcome and reflecting on their project and their learning.
As students become involved in the self-initiated and self-directed learning process, they will find it easier to construct in-depth knowledge on their topic, and develop an understanding of themselves as learners.
ABOUT AIS
AIS offers the globally recognised International Baccalaureate Primary Years Programme, Middle Years Programme and Diploma Programme for students from ages 2 ½ to 18. AIS is also a proud member of the oldest accrediting association in the United States, the New England Association of Schools and Colleges (NEASC). 
Our new, state-of-the-art STEM facilities emphasise the development of creativity, innovation, analytical thinking and collaboration through STEM studies. The new STEMzone includes science labs, a fabrication lab, makerspaces, mathematics areas, IT spaces and common collaborative learning spaces.
At AIS, we take a balanced approach that focuses on learning through inquiry and the hands-on, active engagement of each student. We stimulate young minds by offering individualized attention within small class sizes, in a respectful and safe environment. 
AIS since 1967. A modern path to success!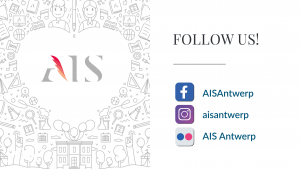 Your
contact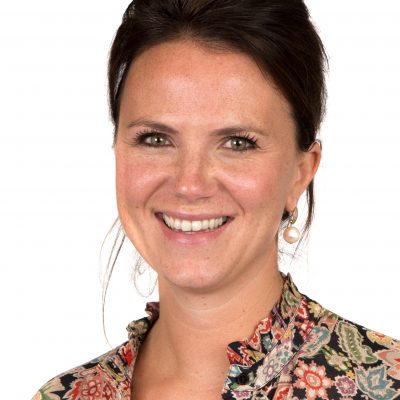 Romy De Keulenaer