Techno Trailer Day
On the Tuesday before the holiday, our Grade 5 and 6 students enjoyed a STEM immersion day. The big Techno Trailer from the Province of Antwerp parked outside AIS and provided our students with many exciting STEM activities.
Four groups of students rotated between bridge building, dice making, technology in action and Techno Trailer fun.
Mayra (6B) enjoyed making a 2-meter long bridge from bamboo sticks and elastic bands in 55 minutes. "It was fun because we were really into completing it on time and wanted to win. We could win by making our bridge hold as many weights as possible without breaking." This activity was Mayra's favourite because she likes working together with others and building creative "things". Indeed, students had to use their social and communication skills in order to succeed. One group managed to hang 2 kilos from their bridge. An excellent example of collaboration.
Haruna (6A) explains how she made a dice: "We had a square and we had to sandpaper it. Then draw holes and drill it! We had to sandpaper even more and then the dice was done!". She enjoyed the drilling as it felt satisfying and the sanding was good exercise for her arm. The power tools were a big hit with many students.
Ahaan (6B) likes wood crafts and was very excited to be using a Dremel for the first time. The power tools were also Shaylin's (6A) favourite. Self-management skills were the key to success here.
Technology in action combined several activities: testing electric circuits, creating green screen videos, coding, finding electric wires and gas/water pipes in the wall and measuring height and length with the push of one button. Dev (6A) liked working with the wires as he likes solving puzzles.
Sora (G5) summarized the day: "On Tuesday, 26 February our class and the sixth grade split into four groups to do four activities. I think I did well making a wooden dice and sanding it. Next we got to make videos, play with electric circuits and measure things. I learned that a parallel circuit is better than a series circuit. Next we competed against each other to see who could make the best bridge out of bamboo sticks and rubber bands. I think this was the most challenging part even though we won. Last we did the Techno Trailer itself which I think was the most fun because we got to do many different fun activities. There was a robo arm, making hair gel (mine was blue) and testing your talents. It was funny when we finished an activity with the robo arm that we had to programme to make a puzzle and it did a funny dance. It was AWESOME!!!"
Jazmine (G5) wrote: "Yesterday we went to the Techno Trailer with Grade 6. The Techno Trailer is a huge truck where we can do activities and learn about technology. We were all in groups and there were 4 activities that we could do. The activities that we did was making dice, the Techno Trailer, bamboo bridges and the Techno box. My favourite activity was in the Techno Trailer because a robot did a puzzle and it was fun; if it was correct the robot did a funny dance. The most challenging activity was making the bamboo bridge because we had to make sure it was stable. I also enjoyed making stop-motion with legos. This was a fun experience and I learned more about technology."
The majority of the students agreed that the Techno Trailer had the best activities: coding a robot, producing hair gel, sending a rocket to the moon blindfolded and generating bicycle power. What's not to like about that!
Techno Trailer Day was INSPIRING STEM FUTURES!
Let's hope we can welcome the truck back to AIS in two years.
Your
contact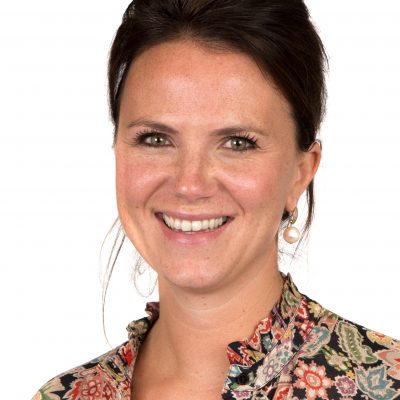 Romy De Keulenaer