STEMzone Ribbon-Cutting Ceremony | VIDEO
The new, state-of-the-art STEM (Science, Technology, Engineering & Mathematics) facilities were dedicated with a ribbon-cutting ceremony on Friday. Members of the school community gathered in the STEMzone as the Head of School, Andreas Koini, officiated. You can watch a video of the special event below.
The celebration began with music by the 'Grand String Trio' and then a speech from Mr Koini thanking everyone involved with the STEMzone project. The new STEMzone includes makerspaces, fabrication and science labs, mathematics specialist rooms, IT areas and collaborative learning areas. It has developed into the heart of the campus where students and teachers work and learn together. "It's actually an environment that integrates all subjects into one area. We believe in collaboration, we believe in interdisciplinary learning and we believe that this new zone brings it all together," Mr Koini explained.
The STEMzone came after months of hard work to transform an old building on campus, the Old Gym. It was transformed into a space where AIS students can now explore STEM subjects, nurture their curiosity and realise their ideas and aspirations. Mr Koini said, "STEM is a universal language that I consider as important as English, Dutch, German and all the other languages. If you're not proficient in that language you will not be able to master the challenges that the future might hold for us."
At AIS, we believe our students need to acquire skills that require them to collaborate and to be creative, autonomous, critical thinkers. Our STEMzone encourages this not only for STEM subjects, but for all subjects and age groups. "When you observe how naturally learning occurs in the right setting, like here, then you understand how important our new STEMzone is not only for STEM, but for the entire pedagogy in our school," Mr Koini added. 
"AIS is a school which is focusing on innovation, empowerment and always wants to see the best way we can give education to the kids. STEM is one of these kind of combined areas, together with arts and sports, where you can see this holistic approach to learning coming together," Johan Tytgat, Board of Trustees President said.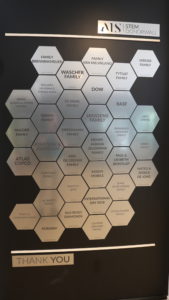 Koen Palinckx, Mayor of Ekeren and Board of Trustees member said, "The future of society is built on people who have a scientific background. Big leaps in society are made through people with scientific degrees, so it's enormously important." There is often an 'A' for arts added to STEM, transforming it into STEAM. However, due to the physical separation of our Fine Arts Centre at AIS, the decision was made to only name it the STEMzone. Construction began on the €2+ million upgrade and redesign of the STEMzone in the winter of 2020 and opened to students in August of 2021. We would like to express gratitude to all of our donors. Thank you!
ABOUT AIS
AIS offers the globally recognised International Baccalaureate Primary Years Programme, Middle Years Programme and Diploma Programme. We accept students from the ages of 2 ½ to 18. AIS is also a proud member of the oldest accrediting association in the United States, the New England Association of Schools and Colleges (NEASC). 
Our new, state-of-the-art STEM facilities emphasize the development of creativity, innovation, analytical thinking and collaboration through STEM studies. The new STEMzone includes science labs, fabrication labs, makerspaces, mathematics areas, IT spaces and common collaborative learning spaces.
At AIS, we take a balanced approach that focuses on learning through inquiry and the hands-on, active engagement of each student. We stimulate young minds by offering individualised attention within small class sizes, in a respectful and safe environment. 
Antwerp International School is located in the leafy suburbs of North Antwerp. We offer a holistic learning approach, developing the many talents of our students in a multicultural environment. Together, we can unlock your child's full potential.
AIS since 1967. A modern path to success!
Your
contact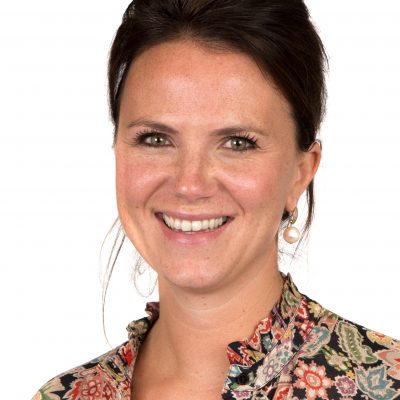 Romy De Keulenaer