New STEMzone Opens at Start of School Year | New Images
The state-of-the-art  STEMzone opens from the start of the new school year and new images show an amazing transformation. A new fixture hangs over the space as you can see in the photos below. Learning spaces are also coming together as crews work throughout the summer to complete the project.
STATE-OF-THE-ART STEM FACILITIES IN 2021
Antwerp International School (AIS)  is currently in the final stages of a €2+ million upgrade and redesign of its STEM (Science, Technology, Engineering & Mathematics) facilities. The construction project began in the winter of 2020. The school strongly believes that STEM is a "language" that every child should be proficient in, regardless of whether they pursue an engineering or humanities-based career. 
The STEMzone will open from the start of the new school year and provide our learners and teachers with multiple inspiring, collaborative learning areas. The design delivered a solution for housing modern STEM facilities and converted underutilised and older areas into additional classes and communal spaces. 
The main staircase is the highlight of the entire space. Not only will it be a staircase to the upper level, but it will also be seating for an open multimedia theatre and a place where students can gather.
BUILDING THE FUTURE
Our new, state-of-the-art STEMzone will include science labs, a fabrication lab, makerspaces, mathematics areas, IT spaces and common collaborative learning spaces. Our ambition is that this new area will develop into the heart of the campus where students and teachers work and learn together. 
The new space will increase the excitement and interest in STEM subjects and will provide hands-on STEM opportunities, provide early exposure of the youngest students to STEM and encourage STEM participation by girls. It will also emphasise the development of creativity, innovation, analytical thinking and collaboration through STEM studies. We thank all of our donors for their support!
There is often an 'A' for arts added to STEM, transforming it to STEAM. However, due to the physical separation of our Fine Arts Centre at AIS, we have decided to only name our current project STEMzone. 
STEM AT AIS
Children and young people are natural researchers. They are experts in exploring their world. The AIS STEM initiative builds on natural curiosity to engage students in hands-on, interdisciplinary learning experiences. Creativity, innovation and critical thinking will transform our community of learners into proficient STEM literates.
STEM Vision rests on three pillars: our Holistic Pedagogy based on the IB curriculum, Interdisciplinary Learning Opportunities and Academic & Industry liaisons. It is underpinned by a dedicated Interdisciplinary & Experiential learning STEM space, the new STEMzone. 
AIS has already embarked on several projects to make its STEM Vision a reality. The school's inquiry and concept-based curriculum, which positions AIS as an International Baccalaureate World School, has been supplemented by current initiatives such as robotics courses, mathematics enrichment courses, science fairs and visits from prominent scientists. In addition, we seek to further develop our connections with surrounding industries and academic institutions by forming relevant and sustainable links.
STEMzone will go beyond serving its own community. It will open up AIS further to all students in our region, adding to our successful 'AIS Seeks Talent' scholarship initiative, which is based on our vision for a diverse, intercultural community. AIS is thus firmly aligned with the 'STEM framework' for Flemish schools.
Within the framework of our STEM Vision we are committed to:
Upgrading our STEM facilities to an Interdisciplinary & Experiential Learning STEM space – STEMzone

Increasing interest and excitement for STEM subjects

Actively encouraging STEM participation by girls

Providing early exposure to STEM for our youngest students

Providing students with hands-on STEM opportunities

Fostering students' awareness of environmental challenges

Emphasising the development of creativity, innovation, analytical thinking and collaboration through STEM studies
AIS SINCE 1967. A MODERN PATH TO SUCCESS!
AIS offers the globally recognised International Baccalaureate Primary Years Programme, Middle Years Programme and Diploma Programme for students from age 3 to 18. AIS is also a proud member of the oldest accrediting association in the United States, the New England Association of Schools and Colleges (NEASC).
Your
contact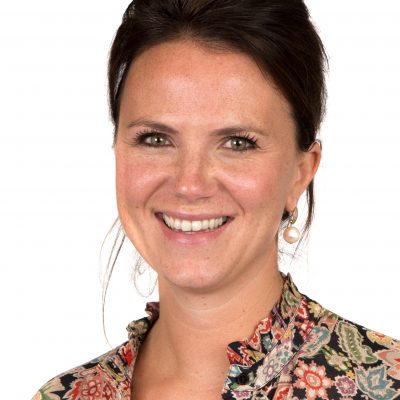 Romy De Keulenaer