New School Year, New Faces, New Roles
There are several new teachers at AIS this school year and others with new roles. One teacher with a new role is Marianne Navarro. The MYP Science and DP Biology teacher takes over as MYP Coordinator this school year. We chatted with Ms Navarro who shares some insight into her role at AIS.
As MYP Coordinator, what is your role?
"The role of the MYP Coordinator is to plan and oversee the implementation and management of the programme. Working with teachers, administrators, and the IB regional office, the coordinator is responsible for the delivery of the curriculum including documentation, reporting, analysis, and evaluation. The coordinator also assists students in the selection of courses within the MYP and helps to implement student support systems."
You joined AIS during the 2020-21 school year. What do you love most about teaching?
"I love teaching teenagers. I really enjoy the interaction with them. What I love most about teaching is to constantly have to think about new practical ways to teach, to help students make connections with the real world. I don't always succeed at doing that, but having that question makes me not settle for always teaching the same way."
The new STEMzone is open! How will the state-of-the art space help students learn and grow?
"The STEMzone is an open space, to begin with. It allows the students to move a lot more (even during lesson time) – to be less confined in specific classrooms. There will be more space to show work completed by students, and to collaborate in projects done by different departments (interdisciplinary projects). The building has great acoustics, and this will allow many activities to take place at the same time, without disrupting one another." 
OTHER NEW ROLES
Others taking over new roles this school year include Ijanaya Jacob. She takes over as MYP Projects Coordinator. Michael Laird is now Extended Essay Coordinator and Wilma de Lange is CAS Coordinator.
BISTRO
The Bistro is open again, with a new extension that adds more space for seating. There are two new faces in the Bistro: Shawn De Schepper joins AIS as Sous-chef and Mohamed Dahiye joins as Kitchen Assistant.
NEW PRIMARY SCHOOL PRINCIPAL
Wayne Quenneville is the new Primary School Principal at AIS. Please follow this link to watch a video to learn more about him.
NEW TEACHERS
There are five new teachers at AIS this school year. The photo below shows them on the steps of the Kasteel.  Top (left to right): Ben Mullens, Grade 3 and Alison Mullens, Grade 1. Middle: Birgit Holstein, PYP German. Bottom (left to right): Katharina Thoma, MYP Science and David Boyni Kara, MYP/DP Mathematics and Chair of Department, STEM Coordinator.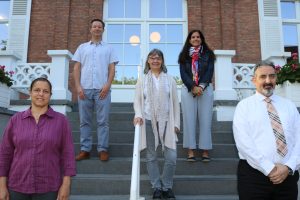 Your
contact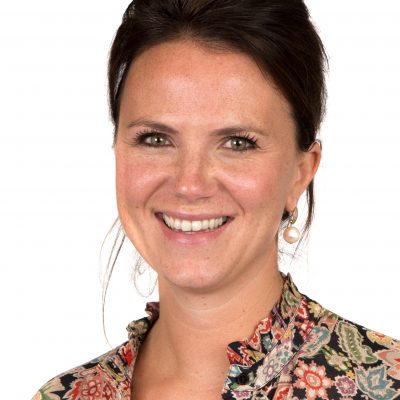 Romy De Keulenaer