MYP Student Wins Karate Gold, Creates Campaign for Girls' School in Africa
Pia, a Belgian German student in Grade 10, has been practicing karate since she was six years old. She works very hard on her own time and is currently a brown belt and a black belt is expected by next year. She recently won gold at the Beker van Hoeselt tournament.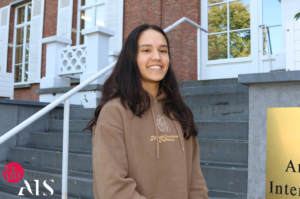 It wasn't her first gold win; there have been many others throughout the years. She credits the sport for helping her with her studies. "Karate helps me with school because I get to train almost every evening and so I do my studies before my karate training. I find it really helpful to have that 1 ½ hours of training after because it helps my brain. For example, if I've been really focused on an assessment for an hour or so, it helps me to take a break of 90 minutes of karate, something I enjoy to get my mind off it. Then after that, I can resume and it goes much better," Pia shared.
As an AIS student, Pia says she really appreciates the approach to learning. "It's quite different. It's more research-based learning rather than memorizing and forgetting it after the test. I think it really helps to do hands-on research and assignments so you actually learn from what you do yourself." 
She's currently preparing for the Personal Project Fair next week. Pia has been working since the end of last school year on the project: raising money to build a school for girls in Africa. 
Pia said, "In Africa, especially in less economically developed countries, it's usually that only boys get to go to school and the girls have to stay out of school. I actually visited Africa this summer vacation and there's a desperate need for more schools. Not only girls' schools, but because there are many more girls out of school I wanted to do it for them."
Pia is making a media campaign to raise money for the school for her Personal Project. She's created a website and social media pages. Her work will be on display at the Personal Project Fair next week in the STEMzone. You can visit the website she created here. 
"I think everyone has the right to go to school and to learn. Because they don't even have the opportunity to learn. So all they see from a young age is just working in the house and then they get married off later," Pia explained.
The Personal Project Fair will be held in the STEMzone on 17 November.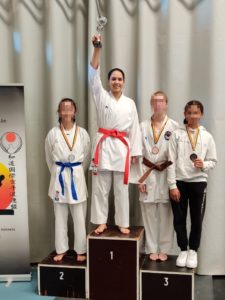 Your
contact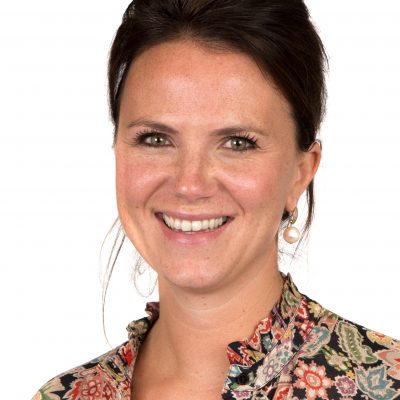 Romy De Keulenaer