Getting to Know You | New Teachers and Staff
There are several new teachers and staff members to get to know at the start of the 2022-23 school year. It is a pleasure to welcome them to AIS. We are proud to introduce them as they share more about themselves with you below.
PRIMARY SCHOOL
Grant Davis | Mr Davis or Mr D is the new PYP Coordinator for AIS. He is Australian and was born in Tasmania. He said he's excited to be a part of the AIS community because, "AIS has a real warmth and sense of community about it through the people I have met so far. I am excited to be working with talented teachers passionate about concept based learning and broadening the experiences of students." 
Mr D has worked in multiple schools across Asia, Europe and Australia and embraces the cultural richness that comes with these experiences. Recently, he worked in Esbjerg, Denmark with his wife and they have fond memories of their time there. He says his favourite memory of working at an International School is an event in every PYP calendar, Exhibition. Mr D explained it's a time when, "Student inquiry and learning is elevated. The power and action through this process has been very rewarding." 
In his spare time, Mr D is passionate about sport, especially those with a ball or his childhood game, Aussie Rules Football. As for his hobbies, he said, "I enjoy running, watching Sci-Fi, spending time with my new family, as well as meeting new people. Moving to Belgium has meant we can be closer to family and also develop my Dutch skills further." 
Eli Helvasto | Ms Eli is a new Dutch teacher at AIS and is happy to be teaching here. She said, "The green environment, the smiling faces of the students and the warmth and friendliness from everyone we met when we enrolled our son at AIS, made me think it would be a wonderful place to work." Ms Eli has taught in Antwerp province and at Taipei European School. The Belgian native said, "It was very enriching to experience teaching internationally. I loved the big mixture of all different cultures and learning to say hello/thank you in so many different languages." 
She and her family just moved back to Belgium after living abroad for ten years in Panama, Florida, Taiwan and Spain. They have a big dog named Sarafina, who was adopted in Florida and travelled with them. "I am happy to be close to family and friends again," Ms Eli said.
SECONDARY SCHOOL
Vinny Shine | Mr Vinny teaches Economics and Business Management at AIS. He is Irish and says he is ready to be part of our tight-knit community where we can accommodate for students' individual needs. He has taught at the British International School in Ho Chi Minh City, Vietnam and at Jerudong International School in Brunei. One of his favourite memories as a teacher is when a class composed short songs and limericks in order to memorise Economic theory. He's already creating great memories with his wife and children in Belgium: "We gave a home to two rabbits. We are hoping to add a dog to a growing menagerie," he said. His hobbies include reading, travelling, trekking and "fighting a losing battle to keep fit". 
An Gulinck | Ms An is a Languages and Theory Of Knowledge (TOK) Teacher at AIS. She is Belgian, but left 23 years ago for her Masters in the UK with the intention of coming back after one year. She ended up staying in England. She's excited to work at AIS and said, "I look forward to being part of a truly diverse and international teaching team. AIS seems to live and breathe the IB philosophy and this is something that resonates with my own pedagogical values." 
Ms An has taught internationally at the University of Hull in the Leeds/Yorkshire area of the UK, in Brunei at Jerudong International School and in Vietnam at the British International School (BIS) of Ho Chi Minh City. She said some of the greatest aspects of teaching internationally include, "Learning new perspectives by getting to know so many different teachers and students from a vast range of backgrounds. You learn very quickly that 'your' way is not always the 'right' – and certainly not the only – way. This is particularly interesting in the area of education." 
She looks back on her teaching career and recalls fantastic memories that include, "Moments when students around the world worked together to create something great. For example, when my students at Jerudong International School organised a Model United Nations (MUN) conference or when my students at BIS hosted a TEDx event. Regardless of their nationalities and backgrounds, they collaborated with creative energy, while showing initiative and resilience."
Ms An's hobbies include yoga, arts and crafts, cooking, reading, creative writing, music (guitar and to a lesser extent violin), walking and "terraske doen" with family or friends. As for her greatest achievement, she said that would be raising her children bilingually. 
Blaine McQueen | You may remember Blaine McQueen from his role with the Booster Club last school year. This school year, you can add teacher to the list of his responsibilities. Mr McQueen is teaching Grade 6 Science. "I volunteered and substituted last year and am excited to now contribute more to the community," he said. 
Mr McQueen has taught in Belfast, Ireland; Tonbridge, UK; Indianapolis, Indiana and Wilmington, Delaware (both in the USA). He has a passion for sports and education. In fact, just before the Athens Summer Olympics in 2004, he was part of a group that organised an Olympics for Grade 5 students from war torn countries. He was born in Edmonton, Alberta, Canada. Mr McQueen said, "Moving to Belgium is exciting as we are in the centre of Europe,  and we love to travel and experience new cultures."
He adds, "My favourite memory as a teacher was watching my first class at ISI get their diplomas from three different countries by their ambassadors. One student, who spoke ten languages fluently, received five diplomas!" 
Nao Ishibashi | Ms Nao is teaching Japanese at AIS. She was born in Hiroshima and has taught in Tokyo, Osaka, Paris, Düsseldorf and Antwerp. Ms Nao said, "I love every single class, but my favourite is when one of my young students told me that I made her want to be a teacher." She loves being part of the AIS community and says AIS is like her second "home sweet home". Ms Nao loves CrossFit, Karate, knitting and dogs. "Belgium is the most dog-friendly country," Ms Nao explained.  
SCHOOL WIDE
Lisanne van Noord | Ms Lisanne is the new Wellbeing Counsellor at AIS. She was born in the Netherlands and is expecting twins very soon! While she's away on maternity leave, Mr Davis will be her fill-in for Primary School. Ms Lisanne said, "I am excited to be part of the warm and caring community at AIS. A place where teachers, students and their families support each other, embrace diversity and celebrate each other's successes. Already, I've noticed how welcoming the AIS community is, and I feel very lucky to be a part of it!" 
Ms Lisanne has taught at the International School of The Hague in The Netherlands, Vienna International School and Amadeus International School Vienna in Austria and most recently at Esbjerg International School in Denmark. 
"I have many great memories of teaching internationally but one of my favourite memories would be World Mental Health Day 2020. The theme of that year's WMHD was #ArtforMentalHealth. Even though we were social distancing due to COVID at the time, a group of MYP students managed to organise an exhibition for the whole school to explore how art can help improve mental health by promoting our wellbeing. They managed to create a space where students could connect with others and support each other, which was much needed in the middle of the pandemic," Ms van Noord explained. 
In her spare time, she loves spending time with her family and friends. She also enjoys going for a run, doing yoga, drawing or reading a book. 
Lorna Baker | Miss Baker is an EAL and Language Acquisition Teacher at AIS. She was born in Reading, UK and started her ELS career in the UK before moving to Nanjing, China. She said, "I have also taught in Versailles and Bordeaux, France and also Dusseldorf, Germany. I love meeting students from different backgrounds and sharing everyone's culture in the classroom."
She is currently engaged and getting married next spring. Her hobbies are travelling, literature, keeping fit and learning languages. "My greatest achievement is completing my Masters via distance learning while working as a teacher – besides doing a Dutch course at the same time," she shared.
She said she is excited to work at AIS because of the values the school has for its students and teachers. She added, "The friendly and positive atmosphere in the school too. It seems like one big family."
FOLLOW US ON SOCIAL MEDIA | facebook, instagram & youtube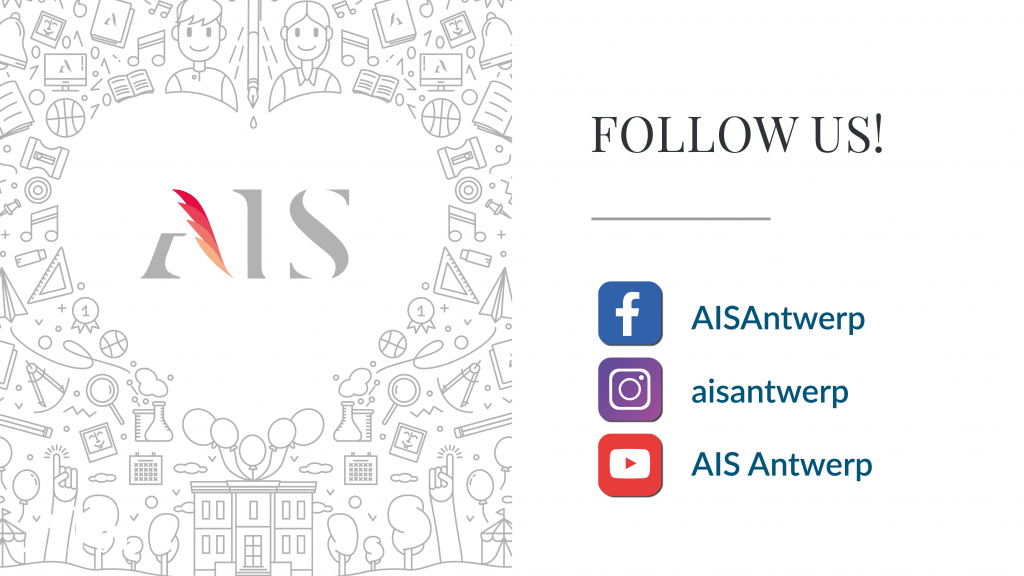 Your
contact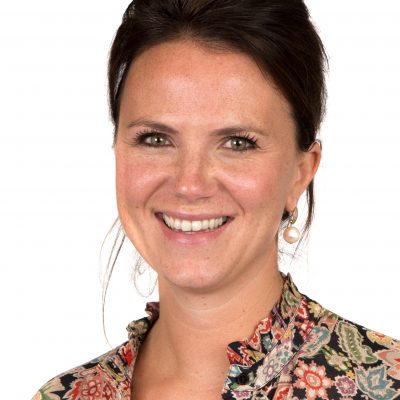 Romy De Keulenaer