Grade 12 Girls' Last Win for AIS on Volleyball Court
The Varsity Girls Volleyball team won the Hawks Tournament in Copenhagen last weekend. It's a bittersweet end to the season as 8 members of the team are also members of the Class of 2022, making this victory their final win for AIS on the volleyball court. Coach Flaherty said of the team, "I am so happy and proud to be a part of this amazing team. Great ambassadors of the school, of women's sport and of the Griffin sports programme." Here are the Grade 12 members of the team, in their own words. 
Makayla (Team Captain): Obviously winning was very bittersweet because, just for me especially, I got to see how the team grew from our first practice to winning the whole championship of Copenhagen. It was also very sad because it was the last practice and it was such a good team. It's going to be very hard to say goodbye. I know for Coach Flaherty, it's going to be hard to replace. With Griffin sports especially, there's a nice community around it. I first came in Grade 10, there were only one or two others in my grade on the Varsity team with me and by the end of that volleyball season I felt like I was part of the school. The team really helped guide me and say, 'You're a Griffin now, this is what being on a volleyball team is about'. I am really excited for the kids in the lower grades of our Varsity team to do that for the kids coming in. Booster Club toasties were the highlight of every game. I would volunteer to score so I could get one of those free money things so I could go buy a toastie!
Caitlin: Leaving my heart on the court is very bittersweet as I have been a Griffins athlete since the beginning, and the final win was closure. Being a Griffin and playing my last game with girls that have been with me through my journey has taught me that teamwork, dedication, and hard work will lead to success. There is no doubt in my mind that this past season was the best one and am so thankful that it was my last. I will miss this team, I will miss the chemistry that we shared on the court, will miss the fight that we brought to every game and I will miss our amazing Coach Ms Flaherty. I will forever cherish my journey with this team, all of my accomplishments, and all of the coaches that have made me the athlete that I am today. So I guess this is number 12 signing out, Go Griffins!
Dani: Ms Flaherty really knows how to pick her team players and she has this eye for people who get along together and I realize that all our teammates love each other. We get along really well. So I'm really going to miss that environment, like the happiness and love we share toward each other. We always support each other no matter what happens. I think I will miss that the most, but also the practices. If I ever had a bad day and I had volleyball that day, I realized that I looked forward to going to volleyball. Just being with my team and just playing all together and laughing really makes me happy. I think that it's because I hadn't played in so long that it's nice to get back in that environment. Also, we interact with many different people other than our grade so it's really improved my communication skills and how to work as a team as well. I realized that I'm a lot more open to listening to other people's perspectives and getting to know other people other than in my own circle. So I think being a Griffin really taught me how to take advantage of the people around you and to make new friends especially.
Anusree: I've been playing volleyball since 4th grade, so just growing up with all these different players throughout six years of my life has been a great experience. Making new friends was really difficult for me because I'm not that much of an expressive person. This year I can say that I was probably the weakest player and I've definitely grown to be so much better at the sport and I've loved it throughout the seasons. There were several unexpected tears. 
Dana: I joined AIS in the 4th grade and that was my first year participating in all the Griffin sports. I played volleyball, basketball, track and field and it was the most fun. I spent all of my afternoons doing that. It's been so great to be able to grow a love for all these sports throughout the years. Especially volleyball, I've played it every year. I actually started playing it at a club too because I love school sports so much. The spirit that our school has and the team and Ms Flaherty – it's just amazing. The togetherness and the family-like nature of Griffin sports is kind of unmatched. It really is a community. Playing that last game and being able to win and being able to do it with the girls that I've been playing with since the 4th grade was so amazing and perfect. It was such a nice end of circle. But I'm really excited to play basketball and get to finish that circle too, especially since I didn't get to play last year because of Corona. I think we're all really thankful we got to play any tournament at all this year, that we got to go somewhere. It's really the experience of being there, but everyone together and staying in a place that's different from here. The whole three days, we were talking about how much it feels like a dream.
Khushi: I've played volleyball since the 5th grade and every year has been so different. I've made so many new friends. But this year especially was such a bittersweet sort of moment that we won, but knowing that it's the last year I'm going to play volleyball. I think the bond we shared with this team especially, we were just so tight-knit. Copenhagen was an amazing experience. I'm so glad we could do that. It was just very sad and happy at the same time. 
Akanksha: It was one of my best games ever. I think I played well and I think as a team we played really well. I think we ended the season and my entire volleyball career as a Griffin on the highest possible note. We won 3 – 0 against a really difficult team, Hamburg. And we played good volleyball. There was always three passes, a spike going through, good defence and good offence. Being a Griffin taught me teamwork, it taught me time management, it taught me how to do multiple things at once and be able to be successful in those things. Because as an academic student and as an athletic student it teaches you a whirlwind of different skills you will need in the future.
Judith: It's very overwhelming. It didn't really hit me until Ms Flaherty pulled us together in the airport and started making a speech about how much she's going to miss us and then the waterworks just went. I was like, 'Oh no!'. I did a team sport before so I knew what it was like to work in a team but I also learned about leadership. I wasn't the team captain, but I did, I think, play a role on the field to help calm everyone down and help get them to where we win. I originally joined in Grade 9 and then in Grade 10 we had a really good team and we won NECIS and it was like, 'Oh my God!'. So this was Grade 10 and I was starter and we won NECIS and it was amazing and it was like this is so cool, wow! Then Corona hit and it was kind of sad because the team didn't really change from Grade 10 to Grade 11, so I feel like we could have won another NECIS with that same team. It would have been amazing if we could. But we couldn't because of the pandemic. It was so sad. In the end, honestly, I am proud of the team. I really am and it got to a level that I didn't expect. I'm going to miss Coach Flaherty so much. She's been my coach for four years and it's been amazing, honestly. I love her!    
Coach Flaherty: I'm exceptionally proud of the current Grade 12 Girls Varsity Volleyball players. They lead by positive example in training and on the court, they have given the last 2 seasons their all and I was delighted to be able to take them to Copenhagen and the Hawks invitational tournament. It was a bittersweet moment to play the last match and I am really going to miss my players. Makayla for her leadership on and off the court, her smart attacks and the amount of court she covers in one game. Dana for her calming influence and the range of sets she accurately gives. Judith for her fighting spirit and powerhouse serves and attacks. Khushi for the great receptions and power backcourt hits. Akanksha with her left hand attacks, calling for a short ball. Caitlin for her consistently good serves and for learning to rein in her attacks. Dani for her smile on court, her quickness to the ball and her team spirit. Anusree for her attacks to the baseline and positive attitude. Coach Helen signing out for the Seniors. 
Your
contact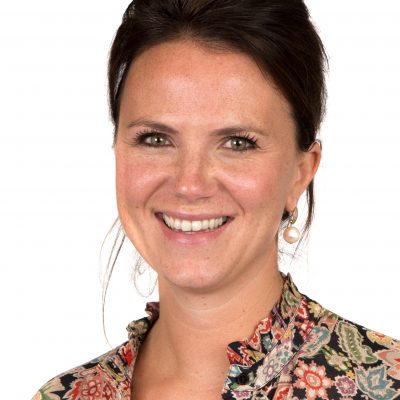 Romy De Keulenaer