PTO Co-Presidents on Why They Love AIS
Meet Larissa and Nazneen. They volunteer as co-presidents of the Parent Teacher Organisation at Antwerp International School. Four years ago, both mothers sent their children to AIS for the first time. Today, they enjoy spending their time at AIS too, putting together events for both the students and their parents. Together, Larissa and Nazneen organise Griffin After School Adventures, manage the PTO store, hold parent activities and that's before throwing many fun events for our students: Lang & Lit Fest, Career Day, PTO Halloween, Secret Santa and See You Later Cafe (twice a year). Some of their biggest events are yet to come, like the STEMzone's Grand Opening and International Day 2022. But their next project is coming up Friday, See You Later Cafe. Students get to enjoy some hot chocolate in the Bistro before heading off for Winter Break. We sat down with Larissa and Nazneen and found out why they love volunteering at AIS, in their own words.
Larissa: I have two sons at AIS, one in Grade 9 and the other in Grade 12. I like to be involved in the kids' school. I like to know the teachers and the staff. I just like to be a part of it all. They're here all day long and I like to be a part of their daily life. 
Nazneen: My daughter is in Grade 9 at AIS. I've been doing PTO at my daughter's previous schools. It's a great place to meet people. When you're new in the community, you need to meet people. And it's fun being around the little ones. You do anything with them and the next time they see you, they will remember you and be like, 'You gave us candy! You gave us the ice cream, oh it was so much fun! Mom, she comes with candy!'. (Laughter).
Larissa: They really like us. We handed out candy for Halloween and passed out popsicles on the last day of school and the kids are so excited and they're just so cute and little. They're happy!
Nazneen: It's nice. I mean, our kids are grown up now. So they're not really excited when we get candy for them. It's lovely to have somebody else excited about what we do. It's kind of changed, the way the PTO operates now, especially because of the pandemic. During the pandemic, we thought it was very important to keep some momentum going. We didn't want it to be just online classes and nothing else. We started off with some new events and we've always gotten support from the parents. Always. We started off with the Lang and Lit Festival last year. Then we had the virtual career event last year. I think we have a lot of cooperation from everyone; they are all so very approachable. 
Larissa: We usually send out a request for help a couple of weeks in advance of an event. It's great because you get to meet other parents and make new friends. Because we're here as expats, with really no other friends or family, I think your school becomes your family. The youngest in Starter Class will probably know my Grade 12 son because they're in school together all day long. They're on the train together, some of them. They do the chicken coop project together. That makes me happy, that all the kids know each other. All the teachers know my kids and it is a sense of community and that's what we need as expats because we don't have anybody else here. We're excited for International Day; we haven't been to one yet. It's usually every other year, and we've been here three years and it's been cancelled twice because of COVID. We have not yet had the joy of International Day.
Nazneen: Apart from the events that we manage for the kids, we also have parent activities. 
Larissa: I have Zumba here in the fitness centre on Wednesday mornings and Thursday nights. I love teaching Zumba! I have one new mom who's coming because she doesn't know anybody, she just moved here. It's a good way to kinda get to know each other and get an hour of exercise in. 
Nazneen: AIS is just wonderful. 
Larissa: It's the sense of community. It's a small, intimate school as opposed to my experience in an American public school system where there are just thousands of kids and nobody knows everybody. It's a tight-knit, intimate community that I think my kids benefit from and I benefit from too.    
ABOUT AIS
At Antwerp International School, we celebrate individuality. Together, we can encourage your child's personality to shine through within a multicultural and fun learning environment.
AIS offers the globally recognised International Baccalaureate Primary Years Programme, Middle Years Programme and Diploma Programme for students from ages 2 ½ to 18. AIS is also a proud member of the oldest accrediting association in the United States, the New England Association of Schools and Colleges (NEASC). 
Our new, state-of-the-art STEM facilities emphasise the development of creativity, innovation, analytical thinking and collaboration through STEM studies. The new STEMzone includes science labs, a fabrication lab, makerspaces, mathematics areas, IT spaces and common collaborative learning spaces.
At AIS, we take a balanced approach that focuses on learning through inquiry and the hands-on, active engagement of each student. We stimulate young minds by offering individualised attention within small class sizes, in a respectful and safe environment. 
Antwerp International School is located in the leafy suburbs of North Antwerp. We offer a holistic learning approach, developing the many talents of our students in a multicultural environment. Together, we can unlock your child's full potential.
AIS since 1967. A modern path to success!
Your
contact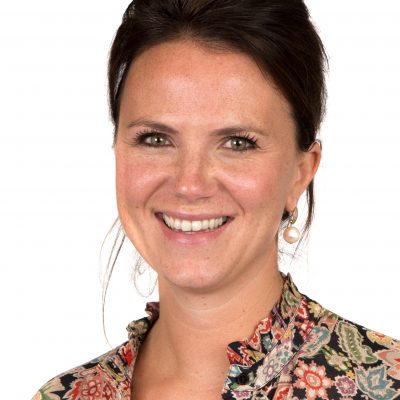 Romy De Keulenaer