From AIS with L❤️ve | New to PYP, Student Council!
New to the Primary Years Programme, Student Council! According to Primary School Principal Mr Q, "Our newly formed student council is officially set and it is my great pleasure to introduce them to all of you. 
Grade 5 Chairs: Jack and Jenny
Grade 4 Vice-chairs: Alma and Adeesh
Grade 3 Representatives: Jasmine and Tudor
Grade 2 Representatives: Landon and Ameera
Grade 1 Representatives: Charlie and Taissia
This group of self-determined Student Council members will consult with Early Years students to ensure their voices are also heard within their new decision-making framework. Congratulations to all our courageous students who demonstrated leadership in applying for these new roles."
Grade 5 Student Council Chairs, Jack and Jenny, sat down for a Q&A about their new roles at AIS. Here's what they had to say, in their own words.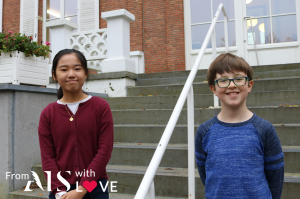 How did it feel finding out you are co-chairs for PYP Student Council?
Jack: Finding out that I was becoming a co-chair was very exciting. I was very, very happy.
Jenny: I was really happy and excited!
What do you hope to achieve on the Student Council?
Jack: I've been here for 7 years, I'm 10 years old and I'm in Grade 5. What I want to achieve by being on the student council is one, for me to have fun. But two, for everyone to have fun. I want to make the school better, it can't get much better, but it can in little areas. 
Jenny: I'm 11 years old. I'm half Dutch, half Chinese. I hope to achieve more friendship and more knowledge by being on the student council. I'm interested in History.
Jenny, this is your first year at AIS, tell us more about yourself.
Jenny: I've changed three schools in the past. I came from China and I went to two international schools and one local school. So it's kind of a funny journey. When I was in first grade, I went to the local school. When I was in Grade 2 I switched to international schools. 
How are you liking Antwerp?
Jenny: There's a lot of difference from China. In China, everything moves much faster than Europe. Sometimes when we are ordering something, it takes a really long time.
Jack, you've been a student at AIS for a long time, right?
Jack: I've been here since Early Years. I was never really interested in the student council until they announced that there was going to be a PYP Student Council and I just thought, 'Why not?'. So I ran for student council.
Once all the students voted for candidates, you needed to interview for the position with the Primary School Principal. What was that process like?
Jack: The interview process was kind of stressful. I talked about ways to make a positive change at school. 
Jenny: I waited for two weeks for the results (laughs). The interview was kind of scary. Because it was like an adult going to a new company for a job interview. So it felt like, 'Can I be in this company?'. So it was a lot like a job interview. 
Jack: Except for much more fair with a lot more of a chance of us actually getting in. 
How will you help the other students make the school better?
Jack: I will give them options to tell the rest of the student council what they want and I will try to see if lots of people want 'this', I will try to make 'this' happen. I'd give them a little bit of input. Maybe we could have a box, where if you have any ideas about the school you could get a piece of paper, write your idea down. Or if you're in Grade 1 you could get an adult to help you. Then you could put it in the box and once a week someone collects all the papers, brings them to wherever the student council area is, and then we can read it and see what we can do about those suggestions. I will try to be kind of more of a mediator. I don't want to force people to do anything, but I still want to be able to use my ideas sometimes. But I want it to be more of an open discussion, not really like a, 'Oh! Raise your hand,' thing. 
Jenny: Maybe we need a few more footballs, skipping ropes and hula hoops? Maybe I can make a survey about how many boys and girls want new soccer equipment or skipping ropes and hula hoops. Then we could put the categories together and maybe we buy one kind of equipment first, then another next semester, so the school doesn't spend too much at once. 
What do you like most about AIS?
Jack: I really like AIS because it's fun. I get to investigate on my own.
Jenny: I like AIS a lot because compared to my other schools, you learn in a fun way. 
Your
contact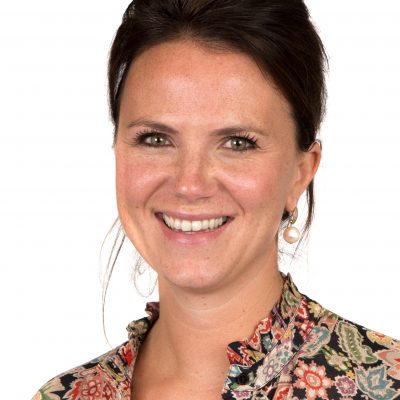 Romy De Keulenaer