FROM AIS WITH L♥VE | INSPIRING SUCCESSFUL FUTURES
Thomas is in Grade 7 at AIS and the 12-year-old is on a mission. The self-determined Belgian just raised a lot of money for cancer research. His sister passed away from back cancer when he was just a baby. In his own words, Thomas shares how, together with his mother, they raised €2100 for cancer research in one weekend.
"I decided to raise money for cancer research because I lost my sister and I just wanted to do this for my project at school. My sister passed away on 9 May 2009 from back cancer. I don't really remember my sister, but my parents are still very sad about it. My parents really loved her and she raised a lot of money for cancer too. She was the daughter of the year in 2008 and she did a lot of good things when she was sick. She was very smart. 
My parents have two supermarkets, and in one of those I had a lot of plants, 1500 I think, and I started selling them for more than double the price. My parents bought them for €1 and I sold them for €3. A lot of people said, 'Yes, of course,' and some people bought, like, 8 plants. 
I started raising money in the morning on a Sunday. I started at 8:00 and went until 14:00, selling plants. There were a lot of people coming, so I didn't stop. I was thirsty, but I just waited until the end. I raised €1100. My mom helped me; she was doing it together with me and we did it over two days, Saturday and Sunday. Together we raised €2100.
I was very happy when I heard how much money I raised. I thought it was like €400, but it was much more. I raised the money in my sister's memory. I raised the money for the Kinderkankerfonds (Children's Cancer Fund). They try to get a lot of  money to help the kids who have cancer in Belgium.
In 2008, my sister was on Trots van Vlaanderen (Proud of Flanders – a programme of the Flemish channel VTM). She was the number one kid of Belgium that year because she raised so much money too. She did so many good things for the Kinderkankerfonds too, much more than I did now. 
I was very happy when people were so surprised that my mom and I were doing this. Some people were crying because they thought it was so good we were doing this. At the end I was very sad about the people who said, 'No'. But at the end when my mom was counting the money and she told me how much we raised, I was very happy. "
Your
contact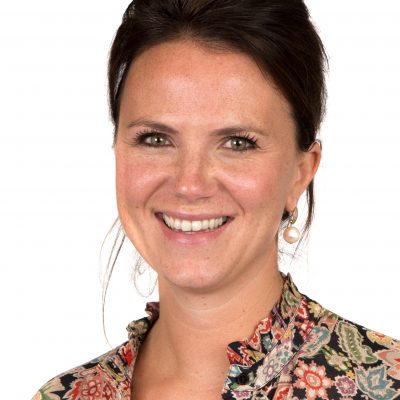 Romy De Keulenaer