Duke of Edinburgh's Gold Level Participant wants to become Teacher | From AIS with L♥ve
Shaun is in Grade 12 at AIS and has a bright future ahead. The self-determined South African is on track to graduate in May. Shaun has not only been a Griffins swimmer and student coach, but also a Duke of Edinburgh's International Award – Gold level participant. Shaun spent time in Slovenia last summer where he was a camp counsellor. Shaun was, "A very responsible teacher and mentor to his own group of boys," according to the Pedagogical Director and Program Coordinator of the camp, Estera Popovic. Because of this experience, Shaun is now considering becoming a teacher! Here's Shaun in his own words. 
"This is my fifth year going to AIS. I started in Grade 8 in 2016. I think the education at AIS has been really beneficial. I've learned a lot from it. 
Since the age of 9, I've been swimming competitively. When I moved to AIS, I joined a club to swim and I swam pushing six times a week. Then on top of that, I'd be at school doing swim training. From all these experiences I also later joined a water polo club in Antwerp. I wanted to use these experiences that I've learned to teach other people, to teach other kids. That's what influenced me to start swim coaching. This is my third year now. Personally, I think there's a lot of gratification that comes from it. In a way, you're helping another person get better at something they want to get better at. So, I feel like it's quite rewarding. I also like the fact that my help is improving someone and you can see that from their swim times and technique. I think that to them, hopefully as well, it's quite rewarding to know that they've improved. 
I feel like the IB has helped me with my self-determination, as well as my time management skills. It really helped me manage my schedule, which I think is quite busy. Alongside teaching me stuff in class, these other skills that I've gained on the way have been really useful for my future. When we start training at the beginning of the swim year all the kids are usually unfit, they usually don't have the right technique and as you progress throughout the year, they tend to get better and better. They start to become more and more motivated to learn more. An example, last year one of the kids could hardly swim butterfly and butterfly is the hardest stroke to perfect technique-wise. At the end of the year, they became really good at it and they had improved dramatically and I think that to see one of the kids I was coaching develop like that, I think it's quite rewarding. It's very nice to see.
The Duke of Edinburgh has three awards: the Bronze, Silver and Gold Awards. Currently, I'm on a Gold Award. I completed my Bronze and Silver. What the Gold Award requires you to do is 12 months of a skill, 12 months of a sport and 12 months of a service. My service was swim coaching. My skill, I did meditation and my sport was water polo. So you do 12 months of each of those and on top of that, you do an adventurous journey which for Gold you go for 4 days and three nights. 
Then you do a residential trip which you're required to be on your own in a foreign place. You're supposed to either learn something or help other people. For that, I was a camp counsellor in Slovenia teaching and looking after Slovenian kids and helping them with their English. They ranged from the ages of 9 to 15. I hadn't done an experience like that before. I hadn't been a camp counsellor or anything. It was quite daunting at first. I didn't really know what to do. But the people that I worked with were extremely helpful so they guided me and helped teach me what to do. So, at first, it was difficult, but then it got easier and easier as the week went on. 
After I went to Slovenia for this camp counselling trip, I didn't originally think that teaching was a possibility for me to go into. I just didn't think I'd have a passion for it. Obviously, from coaching I really enjoyed it but I didn't think anything would come out of it. I just wanted to coach. But from this experience as a camp counsellor, I thought that perhaps becoming a teacher might be a possibility for me in the future. 
Most likely I'm going to be going to an English university. I'm not sure which one yet. My top three choices are the University of Leeds, Loughborough University and the University of Edinburgh." 
Your
contact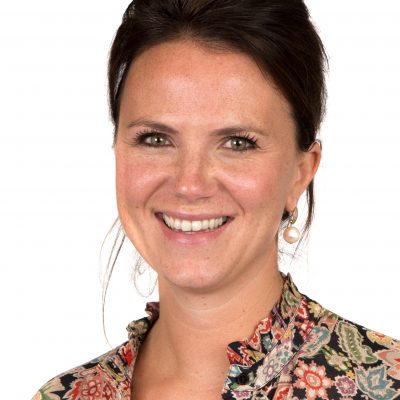 Romy De Keulenaer