Grade 5 Student works to stop climate change | From AIS with L♥ve
Joseph is in Grade 5 at Antwerp International School and he is on a mission to make the world a better place by stopping climate change. The self-determined and innovative British student was recently selected by the World's Largest Lesson (WLL) to join a panel of 18 students from around the globe to help stop climate change. Joseph is the sole representative of Belgium. 
The WLL is a non-profit organisation that supports the UN's Sustainable Development Goals (SDG) through advocacy, education and supporting the voices of global youth. Here's what Joseph wrote and submitted to become Belgium's representative: 
"I believe that I can make a difference and help others to achieve the SDG. I want to be involved in this because I really want to stop climate change, poverty and hunger to save the world as we know it. I love to meet new people from different cultures and religions. If I get chosen I would be honoured to join this program and help to complete this project. "
We sat down with Joseph to discuss his role. Here's what he has to say about the honour, in his own words.
"When I wrote my 75 words, I guess I was just thinking how can I make it so they know that I really mean that I want to help to change the world. I sent it and then about two or three days later I saw the email. It was just saying, we were blown away by how many entries we got and it said, 'We would like to offer you a place in the advisory panel, congratulations'. Then I just ran downstairs and it was just literally like, 'Yes!'.  It's going to help educate people on climate change and help save the world from climate change. I found out in the morning, just a regular school day, and I came to school and told everyone. They were amazed, actually. My mom and dad said, they just said, 'Wow!'. 
The panel is based on climate action. We had a survey from kids around the world and I think basically 65% of them didn't know how to explain climate change. We're trying to educate people on climate change. Climate action is a problem and people need to know about it. I think the action that we should be doing is we definitely need to educate people and we need to tell people how to help and what to do. 
The first Zoom call we did I just got to meet people and talk about what this is all about. The next two are going to be on how we're going do it. There are 18 of us around the world, I think it's six from three different continents and there's a whole list of countries they're from. 
It is kind of nerve-racking and also exciting. I'm excited because I want to change the world and change how it thinks about climate action. This will go on for the next two or three months, and we'll work out what we're going to do about it. It's all been on a Zoom meeting so it's kind of like being in an online class. Just loads of people from different countries all over the world. 
The biggest change I'd like to see is what people think of climate action and how they're going to help stop it. I haven't gotten really any ideas yet, but I'm working on it. We definitely need to educate and convince people to not pollute the air as much. My goal is to help people understand climate change and to convince people to stop polluting the world as much."
Your
contact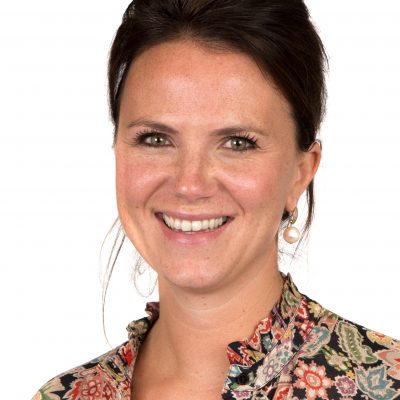 Romy De Keulenaer