DP Student Honoured by Royal Society of Chemistry
Congratulations to Olivia in Grade 12. She was just presented with a prestigious award from the Royal Society of Chemistry. This self-determined Diploma Programme student at AIS took home Gold in one of three sections of the Belgium Chemistry Challenge! 
65 Candidates from seven of the International schools based in Belgium or Luxembourg participated. Olivia took 1st place in the multiple choice questions (Section A). She took home Silver for both the Structured Questions and Critical Thinking Problems (Sections B and C). 
Olivia is interested in pursuing a Biochemistry with Management career after she graduates from the IB Diploma Programme at AIS. "Something where I can combine a STEM course with a business course," she explained.
She's interested in STEM because of the hands-on experiences in the lab. Olivia added, "It involves a lot of critical thinking and new discoveries. There's always something new, something you can investigate. I think that's what interests me the most."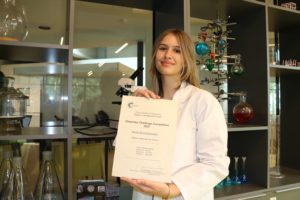 As someone who is interested in a STEM career, Olivia finds that learning in the STEMzone is helping her prepare for university. "At AIS, we have a very good experience working in labs, especially with the new labs. We have a lot of technology, a lot of equipment we can use and that's how we gain experience," she said. 
ABOUT AIS
At Antwerp International School, we celebrate individuality. Together, we can encourage your child's personality to shine through within a multicultural and fun learning environment.
AIS offers the globally recognised International Baccalaureate Primary Years Programme, Middle Years Programme and Diploma Programme. We accept students from the ages of 2 ½ to 18. AIS is also a proud member of the oldest accrediting association in the United States, the New England Association of Schools and Colleges (NEASC). 
Our new, state-of-the-art STEM facilities emphasize the development of creativity, innovation, analytical thinking and collaboration through STEM studies. The new STEMzone includes science labs, fabrication labs, makerspaces, mathematics areas, IT spaces and common collaborative learning spaces.
At AIS, we take a balanced approach that focuses on learning through inquiry and the hands-on, active engagement of each student. We stimulate young minds by offering individualised attention within small class sizes, in a respectful and safe environment. 
Antwerp International School is located in the leafy suburbs of North Antwerp. We offer a holistic learning approach, developing the many talents of our students in a multicultural environment. Together, we can unlock your child's full potential. AIS since 1967. A modern path to success!
Your
contact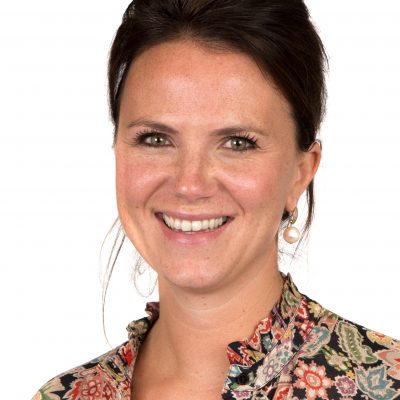 Romy De Keulenaer