AIS Student to Study Biomedical Engineering at Valparaiso Honors College
Makayla is a member of the Class of 2022 and is getting ready for a big move. She is moving back to the United States to study Biomedical Engineering at Valparaiso University in Indiana where they have asked her to be a part of their Honors College.  
Makayla joined Antwerp International School in Grade 10. She says the AIS community made her feel right at home. "It's a warm, friendly, inviting environment. The school understands what it's like to move. It's an international community, you can find home anywhere," Makayla said.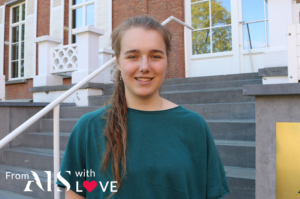 Her previous school was a large, American public school and she appreciates the small class sizes at AIS. Makayla likes to learn about science, but she could never decide between biology and engineering. She had a lightbulb moment when she was looking at universities. "One college was like, 'You should try Bioengineering'. I thought that's amazing because those are two of my favorite things combined into one," Makayla explained.
She's proud to be attending Valparaiso, well-regarded for its Engineering programme, but admits she will miss AIS. She has spent hours upon hours in the STEMzone's Biology, Chemistry and Physics Labs, not to mention the common, collaborative learning areas. 
"I really like the STEMzone because it's an extended classroom. It's a cohesive area for everyone to do collaborative projects or to study alone. To just work how you want to work without being isolated in a classroom," Makayla said. "The STEMzone facilities, the new labs and everything are just so innovative. The windows and the natural light that you get in there are just great. It's a very innovative space. It's creative and most people don't think of the sciences being creative but when I get in the lab, it's about as creative as the art room."
Makayla is just wrapping up her final exams at AIS. After Graduation, she will move to Indiana over the summer and begin classes at Valparaiso University the last week of August.
ABOUT AIS
At Antwerp International School, we celebrate individuality. Together, we can encourage your child's personality to shine through within a multicultural and fun learning environment.
AIS offers the globally recognised International Baccalaureate Primary Years Programme, Middle Years Programme and Diploma Programme. We accept students from the ages of 2 ½ to 18. AIS is also a proud member of the oldest accrediting association in the United States, the New England Association of Schools and Colleges (NEASC). 
Our new, state-of-the-art STEM facilities emphasize the development of creativity, innovation, analytical thinking and collaboration through STEM studies. The new STEMzone includes science labs, fabrication labs, makerspaces, mathematics areas, IT spaces and common collaborative learning spaces.
At AIS, we take a balanced approach that focuses on learning through inquiry and the hands-on, active engagement of each student. We stimulate young minds by offering individualised attention within small class sizes, in a respectful and safe environment. 
Antwerp International School is located in the leafy suburbs of North Antwerp. We offer a holistic learning approach, developing the many talents of our students in a multicultural environment. Together, we can unlock your child's full potential.
AIS since 1967. A modern path to success!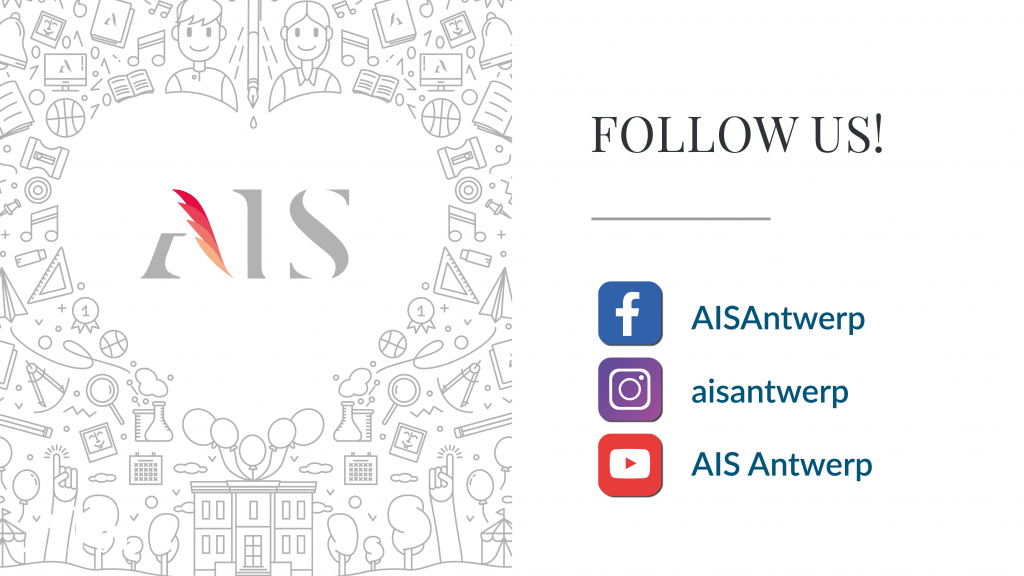 Your
contact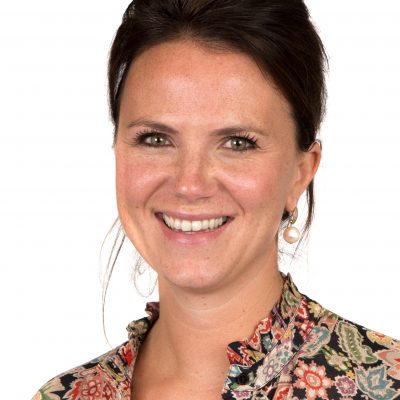 Romy De Keulenaer