Happy 55th Anniversary AIS! | Unique Perspective from our 1st Students and Community Messages
Antwerp International School is celebrating its 55th anniversary! That's nearly 29 million minutes of INSPIRING SUCCESSFUL FUTURES! What started as a small school for American expatriates in 1967 has blossomed into a modern campus where innovation and a holistic approach to learning occurs within small class sizes. There are nearly 350 students attending AIS, with 40+ nationalities represented. English remains the language of instruction. 
Over the course of 55 years, AIS has celebrated many milestones and continues to do so to this day. In 2021, our campus welcomed new, state-of-the-art science, technology, engineering and mathematics (STEM) facilities. Our students went from learning in classrooms in the Kasteel back in 1967 to learning in spaces all across our beautiful northern Antwerp location right now. There is a buzz of activity between classes as students move between the New Gym, the STEMzone, the Bistro, the Primary and Secondary buildings, the Library and our Fine Arts Centre which is home to a 350-seat theatre. 
Long gone are chalkboards and typewriters. Now classrooms have screens or interactive whiteboards and students embrace our bring-your-own-device policy. We are a fully accredited International Baccalaureate (IB) school, with the full IB continuum offered to our students. AIS is also a proud member of the oldest accrediting association in the United States, the New England Association of Schools and Colleges (NEASC). 
"Learning at AIS is all about igniting curiosity and inquisitive minds. For 55 years we have embraced modern pedagogy paired with positive relationships and a passion for learning. At AIS it is 'good to be good'. I am proud of our expert and high-quality staff and our students who are always eager to learn," Head of School Andreas Koini said.
A BLAST FROM THE PAST
Jeff Moon is proud to be one of the students who started school at AIS on "Day 1" back in 1967. He was in Grade 8 at the time. Jeff's father, John J Moon, was an original founding Board member. His mother, Lois, was the founding school librarian. Jeff is the eldest of four children. He and his siblings Steve, Karen and Linda attended AIS until 1971. 
"My sister and I found what we believe is the first yearbook published by AIS in 1969, a copy presented to my father. Dad is no longer with us, we lost him several years ago. Mother is doing well, enjoyed her 93rd birthday on 20 August", Jeff said.
As one of the original AIS students, Jeff shares a unique perspective of what school was like in the late 1960s. He remembers attending classes upstairs in the Kasteel, long before additional buildings were constructed. His classes included English Literature, History, Maths, Science, French and others.  
"There were some lockers placed at the top of the stairs, it tended to be a traffic jam. During the second year, a separate building was constructed, providing many additional classrooms. The curriculum was based on education in the USA, with the same/similar textbooks," Jeff explained.
There were small student/teacher ratios and he remembers his time at AIS fondly: "Mr Harmston made the biggest impression on me, teaching maths and science, some of the other names have faded. Mr. de Mol (a former Secondary School Principal, who worked at AIS for decades) was a true mentor; I recall him well. I recall annual ski trips via train to Switzerland (Davos) and a location in Austria. There was a school trip to Moscow and Leningrad in the late 60s. The trips were a lot of fun, truly memorable after all these years."
After leaving AIS in 1971 and graduating from high school in Oklahoma, Jeff attended college at Oklahoma State University. He earned two degrees in Mechanical Engineering, a Bachelor of Science and a Master of Science. He married the love of his life, Jeanie, in 1977. They have one son, Sean, who is 39 and married. Jeff retired last year after 42 years. He and his wife now live near Tulsa, Oklahoma enjoying retirement and travelling.
"I returned to Ekeren a few years ago with my wife and toured the campus. It is truly remarkable how the school has grown," Jeff said. "I recall my years at AIS in Ekeren fondly, the experience changed me in a good way, something that I believe is common with people that have lived abroad. I often wonder about some of the friends that I had during those years. My father would be proud to see what AIS has become. Congratulations on the success and growth of the school."
OUR RICH HISTORY
It's hard not to notice the historic Kasteel when visiting AIS. It was founded in 1832 by Edouard Moretus Plantin, a member of the famous printing family of Antwerp. In 1921 it was sold and became the Château della Faille. By 1967, a group of enterprising expatriate parents bought it and turned it into a school dedicated to an education taught in English.
American workers flooded Antwerp after the Second World War as companies like General Motors, Cargill and the major oil companies used Antwerp's port facilities as their entry point to trading in Europe. Back then, children of these expatriate families had a choice to make – send their children to Brussels to attend the only American school in Belgium or face the culture shock of going to a local school where students were taught in French or Flemish. The Château della Faille was an ideal location so Mia Deters, whose American husband was sent to work in Antwerp, and her American friends were able to establish their own local international school.
At AIS, you'll still find a world-class education thriving 55 years later with the same laser-focused mission of INSPIRING SUCCESSFUL FUTURES.
MESSAGES FROM THE AIS COMMUNITY
Over the years, one thing that has remained constant at AIS is the warm and welcoming community. We had the opportunity to chat with members of the AIS community as they share anniversary messages and memories. Happy 55th Anniversary AIS!
Johan Tytgat | Board of Trustees President (2021-present)
Johan Tytgat is the Board of Trustees President at AIS and has been a Board member since 2018. He is the parent of three AIS students. "Happy birthday, 55 years young, full of energy, passion and creative ideas. Keep on inspiring and leading in educational excellence!" is his birthday message to AIS. 
What makes AIS so special? AIS presents an environment in which kids can develop in a confident way, building a broad range of skills. The attention of the teachers adapts to the academic level of the student, and the learning approach is holistic, focusing on a wider range of skills than just academics. The students get the opportunity to develop into confident persons, learning to research, inquire, analyze, conclude and present their work. It is an excellent basis and start in life.
Do you have a favourite memory of AIS? Many memories, from inspiring student presentations, to astonishing musical performances, and nail-biting sport games. The most impressive must be the girls JV and Varsity volleyball teams beating Amsterdam in the NECIS finals in Amsterdam, one hall, both matches played at the same time, packed with supporters, where AIS won gold in both finals, in the lion's den. So proud of the girls to perform so well under so much pressure!
Simone Goetschalckx |  Careers and University Counsellor
Simone Goetschalckx is the Careers and University Counsellor at AIS. She started working at AIS as a teacher in 1988. From 1988 – 1999 she was a Teacher, Modern Language department head and CAS coordinator. She returned in 2016 as a teacher before moving into her current role. 
What makes AIS so special and/or a great school? The nurturing learning and teaching environment. Students and teachers genuinely enjoy working towards common goals. And the school's long-standing IB tradition, AIS being the 51st IB School in the world.
What is your favourite memory of AIS? The memorable International Days where the current school community and alumni (students, parents and teachers) gather in a festive mood, celebrating cultural heritage and diversity.
What would you like to say to AIS for its 55th Anniversary? Heartfelt congratulations on impressive milestones reached over more than five decades! Wishing the school, its students and staff happiness and success in future endeavours!
David Towe | Secondary School Principal
David Towe is the Secondary School Principal at AIS. His anniversary message to the school is this: "At 55 years AIS is young at heart".
In your view, what makes AIS so special? There is a positive atmosphere at AIS. Effective learning takes place not just in classrooms, but in collaborative learning spaces, in co-curricular sports and arts, during SA and CAS activities. 
What is a favourite memory you have of AIS? Inspiration Day 2017 was a great celebration of how passion drives self-determination.
Pete Vandebovenkamp | Director of Co-Curriculum and Athletics
Pete Vandebovenkamp is the Director of Co-Curriculum and Athletics at AIS. A teacher and administrator with two children who attended AIS – Walker (Class of 2014) and Sander (Class of 2020). Coach V said, "Hey AIS, you are like fine wine and are getting better with age! Happy Birthday!"
Why is AIS special to you? AIS is all about the people. Being here for 20 years, I've seen a lot of people come and a lot of people go, however, the "vibe" that is AIS seems to always remain. We care about each other, we support each other, we work really hard for the kids. The families we serve know that and support us right back. Working at a place that values academics, the arts and sports is awesome for me. I love it!
Do you have a great memory of AIS to share? My favourite memory will forever be a basketball game in the Old Gym at the NECIS championships in 2013. We were not able to rent 't Venneke that year so we played the Varsity Boys semi-final in the Old Gym against the International School of Luxembourg (ISL). The teams were evenly matched and the stands were absolutely filled to capacity for this game. It was so loud that I was screaming at my team during timeouts and they still could hardly hear me. The game was close, every possession was crucial but the turning point in the game came on a controversial foul call against ISL in the 4th quarter. Their team and coaches got so upset that several technical fouls were called. The Griffin's Patrick Corsino (Class of 2014) went to the foul line and sank eight free throws in a row and we went on to win the game. The Griffin fans were going nuts. Without a doubt the most exciting game I have ever coached in my life. What a lot of people don't know is that these two teams really knew, respected and liked each other from the years of games and housing exchanges. Some of them are still friends to this day. When that game was over there were a lot of hugs and tears as farewells were said between the two teams.
Karin van Leeuwen | AIS Association Member
Karin van Leeuwen is an AIS Association member and a former Board member. She is a parent with three children who attended AIS. "I hope there will be many many more generations who can benefit from AIS as a strong foundation pillar in their lives. The recently installed STEMzone is a great start for many more years to come." 
What makes AIS so special and/or a great school? To me, it is the combination of a high-end curriculum combined with the holistic approach in the sense that art and theatre are as important and give students the chance to reach their full capacity and develop all their talents. All this combined with a warm and welcoming international community and perfect leadership and teachers. I couldn't have wished for a better school for my three children. AIS gave them the foundation to thrive.
What memory of AIS is a favourite to you? The moments that you were at school to pick up your children and felt the bubbly happy environment. 
Linda Hollingsworth | Daughter of John Moon (founding Board President)
Linda Hollingsworth is the daughter of John and Lois Moon (founding Board President and Founding Librarian). Her siblings are Jeff, Steve and Karen who also attended AIS from 1967-71.
As one of the first students to attend AIS, what makes the school special to you? When first established, it was the only school of its kind with English-speaking teachers and curriculum. Without AIS, my siblings and I were placed in French-speaking schools or sent to Switzerland for boarding school. 
What is a fond memory from your time at AIS? The friends I made, several of which I am still in touch with long after our return to the U.S.
What is your anniversary message to AIS? May the strength of the school's history and growth provide each student with a foundation for success going forward. 
Jeff Moon | Son of John Moon (founding Board President)
Linda Hollingsworth's brother Jeff was also one of the first students at AIS. We heard from him above and thank him for sharing his memories! 
As one of the first students to attend AIS, what makes the school special to you? I know that my father (John J Moon) would be proud of the success and growth of AIS. I know that living in Belgium (7 years) and attending AIS changed my life and helped to prepare me for college and a career as a Mechanical Engineer (now retired).
What is a fond memory from your time at AIS? School dances, childhood friends, ski trips to Switzerland and Austria, school trips to Moscow and Leningrad, my maths/science teacher (Mr Harmston), small school environment.
What is your anniversary message to AIS? I wish AIS continued growth and success. I would love to hear from fellow students from my time at AIS (jmoonpe@gmail.com). My wife and I returned to Belgium in 2009 and 2018. We were given a tour of the AIS campus in 2018. I recall being amazed by the growth of the AIS campus compared to my recollections.
Sabine de Pauw | Office and External Relations Manager
Sabine de Pauw is the Office and External Relations Manager at AIS. From 1990-93 she taught Dutch, French and German. After working in the private sector for 20 years, she returned in 2013. Since then she's worked as a Dutch teacher in Primary school, an IT teacher in Secondary, Marketing Manager and now Office and External Relations Manager.
What makes AIS a great school? Definitely the community.
Do you have a favourite memory to share? After so many years, it is impossible to choose just one memory. My top three: Alumni Prom and Inspiration Day, which were both part of the 50th birthday celebrations, and my first International Day in 1990.
What message would you like to share for the 55th anniversary of AIS? Happy birthday to us. We celebrate 55 years of hard work, passion and love for our students.
Romy De Keulenaer | Head of Admissions
Romy De Keulenaer is the Head of Admissions at AIS and over the course of 15 years has met thousands of students and their families. Romy said, "I have been part of AIS for 15 years and I wish we can continue growing together as a beautiful, warm and welcoming community."
What makes AIS so special? I am quoting my husband, AIS feels like visiting Disneyland. Everybody is happy and wants to be your friend.
What is your favourite thing about AIS? My favourite day is Orientation Day. All of our new students and families are very excited to join their new school and it is lovely to see their happy faces and drive to become part of the AIS family.
Wayne Quenneville | Primary School Principal
Wayne Quenneville is the Primary School Principal at AIS and former PYP Coordinator. He is the father of three children who attend AIS as well.
What makes AIS a great school for you and your family? AIS is a family school where everyone is welcome and accepted.
Please share a favourite memory you have of AIS. My favourite memory is the return of NECIS last year. It was a deafening and amazing experience to see all those athletes, parents and community members celebrating.
Your 55th birthday message to AIS? Dear AIS, as '5' is my lucky number, I am delighted to tell you that turning 55 is guaranteed to be a double-lucky year for you too. Thanks for always staying young at heart AIS.
Marianne Navarro | MYP Coordinator and Teacher
Marianne Navarro is a teacher and MYP Coordinator at AIS. 
What makes AIS so special to you? Its caring community. The increasing number of students working independently in the STEM zone is my favourite thing to see. What an honour it is to start my third year at AIS. I became part of this amazing community so quickly that It seems like I've been here much longer. That is a real sense of belonging. 
Nao Ishibashi | Teacher and Parent Nao is a mother of two AIS students and is a Japanese teacher at AIS. 
What makes AIS special? AIS offers a place for everyone to shine. I had an opportunity to teach young refugees from Ukraine last year. Some students came to find me on the last day of the school year and gave me a big hug.  
Your 55th birthday message to AIS? Thank you for being our second home! Please invite us to celebrate your 100th birthday.  
Thierry Torres | DP Coordinator and Teacher Thierry Torres is an AIS teacher and the Diploma Programme Coordinator. He's also the father of an AIS student.
Why is AIS special to you? It is a workplace that values what is essential for students: lifelong skills, self-direction and a multicultural environment. 
What is one of your favourite memories at AIS? I absolutely adored the last International Day that took place.
Write a special 55th Birthday message from you to AIS. Happy 55th anniversary AIS!
Magda Honffy | AIS Association Member Magda Honffy is an alumni parent and former employee of AIS. She not only worked as a Marketing Manager and Admissions Officer at the school, she is also a two-time former board member and former chair of the Alumni Committee. She is currently an AIS Association member.
What makes AIS great? AIS is a cosy and warm school. It is not a large school, thus teachers, students and parents know each other and this provides a family-like feeling where they feel welcome. A good school always starts at the human level. I always felt AIS speaks the language of the children, families and communities it serves. It is diverse and holds compelling measures of success. 
What is something you remember fondly? The 50th Anniversary Gala where I participated in the organizing committee was a great example of teamwork between parents, alumni, students and teachers making the gala a memorable event. Besides that, International Day is the best event at AIS. Alumni return and come together with the current community to celebrate diversity, remember the past and create even more history.
Share an anniversary message. Keep inspiring students, keep growing strong! 
Soumaya Verder | Alumni Parent/Volunteer
Soumaya Verder is an alumni parent and volunteer who has been very active behind the scenes.
What makes AIS a great school?
It is a wonderful place where kids are taught not only academics but are also stimulated to find their superpowers. 
What are some great memories you have of AIS?
The "outside of the box" way of thinking. Helping to set up the bistro and organizing the AIS 50th Anniversary celebration. The Griffins.  
What is your anniversary message?
Wishing AIS and all of the AIS heroes a very long life. 
FOLLOW US ON SOCIAL MEDIA | FACEBOOK, INSTAGRAM & YOUTUBE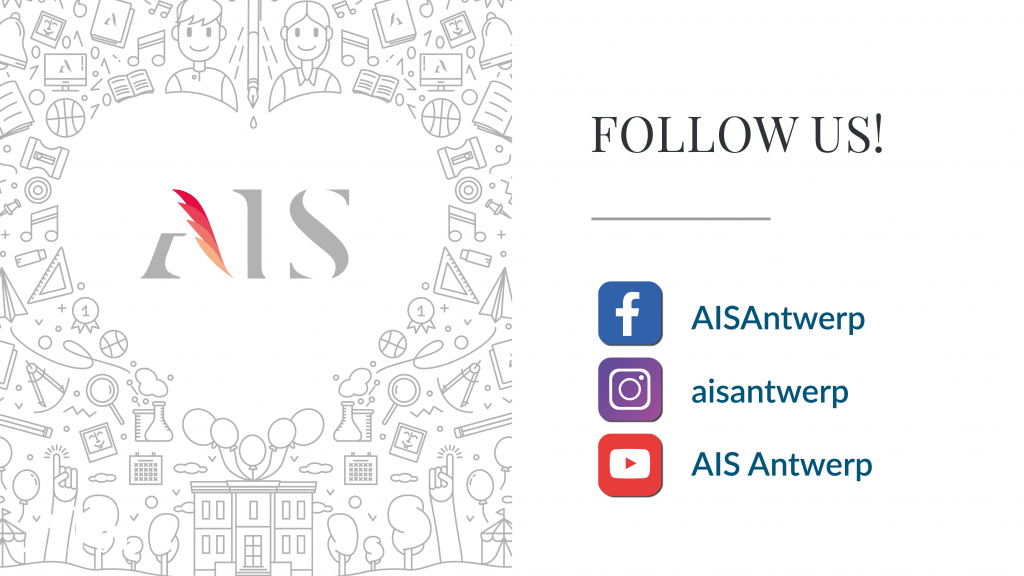 Your
contact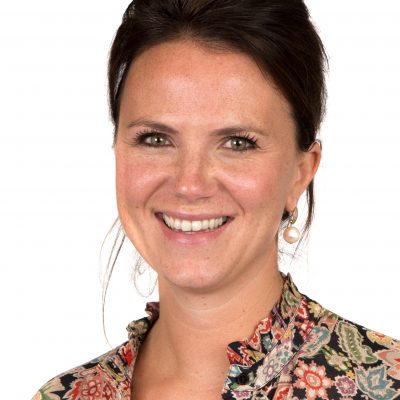 Romy De Keulenaer