At the Market
In preparation for the eAssessments in May 2020, Grade 10 students are honing their creative writing skills in a response to an image.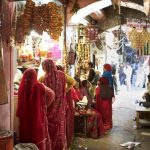 What was once a bland, unwelcoming street was now carpeted by the deep complexion of reds, yellows, and blues of the market. The place had come to life. I could feel every quiver of its beating heart, as it gradually became engulfed by a flurry of activity. My ears were deafened by the shouts of price negotiation, as anger bloomed within customers – I could only assume the sellers were asking for irrational payments. The jewellery was spotless. Every dense, white pearl perfectly spherical, every golden chain and earring flawlessly carved. The thought that they were all hand-made seemed simply unfeasible. The high-pitched sing of the chiming jewelry harmonised immaculately with the obnoxious shouting of the people at the market, and the gentle hiss of rice bouncing against oil-filled pens. The smell dispersed through the market by the meandering of a warm breeze. I could sense my nose's subtle twitch, mimicking a predatory animal instinctively picking out the scent of its prey. The abundance of savoury tastes and smells in the crisp warm air ignited an almost instant jolt of hunger within me.
I could hardly depict the sound of my footsteps as I ambled towards the shop and didn't hesitate to communicate my desired purchase. I quickly felt the warmth of the bread in my hands. It manifested a sense of comfort that made me cold-shoulder the chaotic atmosphere that surrounded me. It was soft, and moist, but quickly fabricated an unpleasant grease on my pale white skin. I sank my teeth into it, and I was immediately met with a satisfactory taste.
by Finn, Grade 10

Your
contact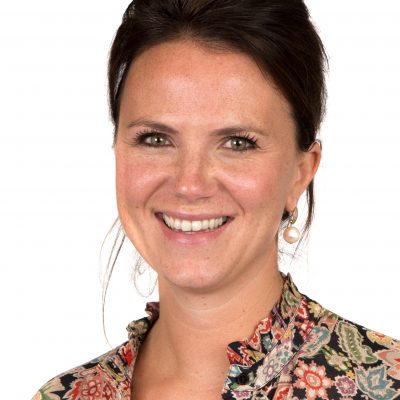 Romy De Keulenaer