Sofia's news
With a passion for the news and being informed about current affairs, Sofia's Personal Project is focused on publishing articles to make sure that the AIS community is keeping up with what's going on. Over the next few weeks, Sofia will write articles that look at events of both global and local significance.
---
9/11/2019 | Global News
Sadako Ogata died on the 22 October at the age of 92. She was the first woman to lead the UN refugee agency. During her time of service between 1991 and 2000, she helped refugees flee from Iraq after the 1991 Gulf War. She was born in Tokyo in 1927. She obtained a master's degree from Georgetown University and a Doctorate from the University of California at Berkeley. In 1991, she was the first woman, first Japanese and first academic to be installed as the United Nations High Commissioner for Refugees (UNHCR). She oversaw refugee operations at times of conflict in the former Yugoslavia, Rwanda, East Timor, along with the return of refugees after the war in Cambodia. In 1995 she was awarded the Philadelphia Liberty Medal, an annual medal given by the National Constitution Centre of the US. Her most famous quote was said during the acceptance speech of the Liberty Medal.
 "If we ignore the plight of the refugees or the burden of the countries which have received them, I fear we will pay a heavy toll in renewed violence. Conditions must be created urgently to allow the refugees to go back and live in peace and tolerance in their own country."
Sources:
"First Female UN Refugee Chief And '5Ft Giant' Dies." BBC News. N. p., 2019. Web. 30 Oct. 2019.

"Sadako Ogata, First Woman To Lead U.N. Refugee Agency, Dies At 92." Nytimes.com. N. p., 2019. Web. 30 Oct. 2019.
---
9/11/2019 environmental news
New research shows rising sea levels will wipe out more cities by 2050
Research conducted by Climate Central revealed over 150 million people are now living on land that is at risk of being underwater in 31 years. Major cities including Shanghai, Bangkok, Mumbai, Alexandria and Basra will be affected by the rise in sea levels. Most of Southern Vietnam with a population of 20 million people will be underwater in 30 years. The former data was far too optimistic concerning the amount of land that will be underwater. This is according to the research done by Climate Central, which is a science organisation based in New Jersey. More than 10% of Thailand's citizens are now living on ground that is predicted to be underwater in 10 years. This is 9% more than the predicted 1% of citizens from the previous data. Small islands and countries are reinforcing dikes to prevent flooding, but the stability and duration of this tactic is uncertain. For example, the Netherlands has been reinforcing dikes and lowering C02 emissions strictly, but this is only a small contribution to global C02 emissions. A peek into what would happen if dikes were to break is shown in the Dutch TV show "Als de dijken breken". This is a very realistic insight into rising sea levels. 
To see what areas are at risk due to rising sea levels, check: https://sealevel.climatecentral.org/ 
"Rising Seas Will Erase More Cities By 2050, New Research Shows." Nytimes.com. N. p., 2019. Web. 4 Nov. 2019.

Watts, Jonathan. "Rising Sea Levels Pose Threat To Homes Of 300M People – Study." the Guardian. N. p., 2019. Web. 4 Nov. 2019.
---
29/10/2019 | Local news
Researcher Peter van Aelst and Jonas Wood uncovered some interesting facts about Antwerp with their research project "Het Grote Antwerpse Studentenonderzoek", when they questioned 4041 students from 6 different colleges around Antwerp through interviews and online surveys. This uncovered some interesting truths about living as a student in Antwerp. Most students are discontent with the main form of public transport in the city, De Lijn. Even though this is many students' main form of transport, they are annoyed by the lack of punctuality and the overwhelming number of people on the trams and buses all the time. Two thirds of students say that biking is dangerous around the city of Antwerp and that it is incredibly hard to be with other vehicles on the road without getting injured. They suggested an interesting solution: Car Free Antwerp. An unsettling one fifth of students, mostly female, feel unsafe walking around Antwerp at night. One third of students specified areas such as Stationswijk, Diamantbuurt, Spoornoord and Schipperskwartier as unsafe areas. On a more positive note, more than half of the students from the survey have a close to very close bond with Antwerp. Over half of the students want to stay in Antwerp after their studies.
Sources:
Bernaerts, J. (2019). Eén student op vijf voelt zich 's avonds niet veilig (en nog 4 opvallende conclusies uit 'Het Grote Antwerpse Studentenonderzoek').
---
29/10/2019 | Global news
Last Friday, Jessica Meir and Christina Koch made space history with the first all female space walk. On Friday morning, they spent 7 hours outside the International Space Station to replace a failed power unit. Spacewalks, formally named extravehicular activities, are extremely challenging and dangerous due to the lack of gravity; any wrong movement can cause them to spin and turn uncontrollably. A spacewalk can take up to 7-8 hours. Most astronauts agree that spacewalks are one of the hardest things to do on the job. It was Jessica Meir's first space walk and Christina Koch's fourth. They are actually not the first women to do a space walk: Svetlana Savitskaya from Russia was the first female spacewalker in 1984.They are the 13th and 14th female spacewalkers, respectively, but there has never been a female only space walk in history.  They have been training for 6 years together and are close friends.They are also in the first astronaut class that was 50% women and 50% men. Meir and Koch are hoping to be selected to be the first woman on the moon, as a part of NASA's lunar programme called Artemis.  
Sources:
"Nasa Astronauts Complete First All-Women Spacewalk."

BBC News

. N. p., 2019. Web. 22 Oct. 2019.

"U.S. Astronauts Embark On The First All-Female Spacewalk." Nytimes.com. N. p., 2019. Web. 22 Oct. 2019.

Ashley Strickland, CNN. "After An Historic All-Female Spacewalk, Astronaut Has Moon Dream." CNN. N. p., 2019. Web. 22 Oct. 2019.

"Astronauts Say All-Female Spacewalk A Sign Of The Times At NASA." Cbsnews.com. N. p., 2019. Web. 22 Oct. 2019.
Your
contact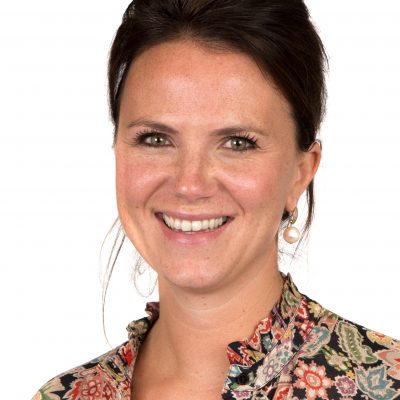 Romy De Keulenaer