A new purpose
for bottle caps
WHO WE ARE
We, Shaan, Sanskriti and Heeya from Grade 11, are conducting a CAS project that involves the collection of plastic caps to support the training of guide dogs for the visually impaired or handicapped through a charity named The Royal Dutch Guide Dog Foundation (KNGF).
How you can help
We would appreciate it if you could contribute to this cause by collecting caps at home. All round caps and lids of any color and size are welcome, such as caps of:
water bottles
soda bottles
milk cartons
fruit juice cartons
sport drinks
whipped cream cartons
laundry detergents
peanut butter or chocolate spread jars
It is important that the caps are clean and dry. Please remove any small, see-through caps and caps that contain cardboard or metal elements. We have decorated and placed a large box in front of the entrance to the library that is located at the Early Childhood part of the school for the purpose of dropping of caps.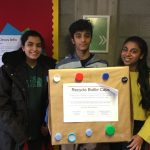 Why bottle caps
They are easy to collect and easy to recycle due to the type of plastic used to make them. The so-thought useless bottle caps that would normally end up at the bottom of trash cans could instead be used for a huge cause. The guide dog foundation sells the donated caps on to be recycled into plastic pellets that can be sold for profits, all the money being used to train the guide dogs. These dogs don't only help the visually impaired, but can also dramatically improve the lives of people with other disabilities, such as Post-Traumatic Stress Disorder and autism. Guide dogs can aid people in so many ways, but the KNGF charity that is based in the Netherlands relies on donations and volunteers to train the dogs. It costs around 5000 euros to train one guide dog from the point that it's a puppy until it's fully grown, which amounts to around 11 million caps. So far, we have a over 3500 bottle caps! Admittedly, this number is far from enough to fully fund a guide dog, but with your help, we can get there.
Thank you
Since we have started collecting, we have gotten many bags full of caps. We would like to thank all those of you who have collected and hope you will continue to do so. Not only will this help people with disabilities but also have a positive impact on the environment. Pellets are commonly made from wood, so every pellet made from recycled plastic will help save a tree from being used for that purpose. The project will continue until the beginning of January 2019 and hopefully, someone in the year below will want to continue it after this.
Contact
If you have any further questions, please contact one of the following:
Heeya Mody at hmody@ais-antwerp.be
Sanskriti Tripathi at stripathi@ais-antwerp.be
Shaan Shah at shshah@ais-antwerp.be
Your
contact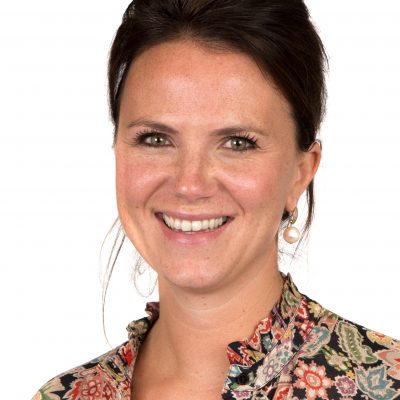 Romy De Keulenaer